Project title: Healthy Heart, Happy Mind
Award – £9,450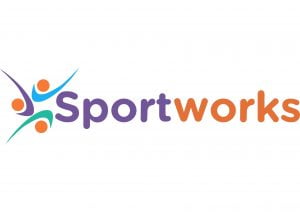 'Healthy Heart, Happy Mind' is aimed at young people living in Cambridge who have a range of physical health conditions, learning difficulties, limiting long-term illness or consider themselves to be overweight.
This 50-week project will utilise the medium of sport and physical activity to help participants to improve their heart health and mental wellbeing, have fun and make friends. Furthermore, individuals will derive a deep understanding of health, nutrition, and the role of physical activity as part of a healthy lifestyle.
The target group are in desperate need of support as research and local consultation has shown many are suffering from obesity, poor mental health, inactivity, poor nutrition and a lack of health or sporting activities which meet their needs.
This project will be tailored for all group members, as they will be involved in the programme design and delivery. This 'co-production' model is successful in achieving greater levels of engagement, retention, sustainability and better individual and community outcomes.
Delivering a range of needs-led and diverse sport, physical and nutritional activities will create sustainable behavioural change for the individuals involved. All the activities are designed to improve cardiovascular fitness, heart health and mental wellbeing. Group members can choose the activities they enjoy – from Ultimate Frisbee, to Boccia or Cheerleading – all activities will be covered!
The project will also adopt a family-centred approach, which will work towards strengthening family bonds, to help sustain the positive changes the project will facilitate.
'Healthy Heart Happy Mind' will deliver the following outcomes for group members:
Improved health and wellbeing
Better fitness, strength, agility, balance and coordination
Improved cognitive and motor skills
Improved understanding of healthy living and eating
Greater self-esteem, confidence & resilience
Increased friendships and peer support
Better connectivity with community/mainstream sports provision by developing an understanding of what is available locally
Reduced isolation
Understanding of mental health activities such as mindfulness and meditation.