With the Anonymous Art Project 2021 just around the corner, we have an amazing collection of artists and musicians who have turned their hand to creating artwork. However, the relationship between music and art dates back centuries.
The relationship between music and art today
Art like music is deeply rooted in our culture and both have become a part of our everyday lives. Whether it is Lady Gaga's striking Applause music video, which nods to artists from Botticelli to John Galliano or Andy Warhol's iconic artwork on the Rolling Stones Sticky Fingers Album cover- both artists and musicians have been collaborating for a long time. However, music videos and album covers are just one layer of the relationship between art and music.
The influence of music and art in history
Artists, psychologists, and musicologists agree that there is a relationship between music and art. This relationship between music and art has been around for decades, examples include artists such as Jackson Pollack who blared out jazz music while creating his famous art pieces and Kandinsky who was heavily influenced by sound especially the symphony between the visual arts and sound. He was often known for naming his paintings after various musical terminology such as Compositions, Impressions, and Improvisations. The line between music and the arts also becomes more blurred with the introduction of sound art used particularly in movements like Dadaism and Surrealism, which refers to art both in "its medium (what it is made out of) and as its subject (what it is about)". 
Did you know your music taste influences your artistic preferences? 
Not only does music influence the artist but also affects our preferences towards art. Studies even suggest that music and our artistic preferences are influenced by our own personality traits, explaining that those who enjoy classical music prefer all visual art motives while jazz and world music related to all art preferences expect religious. Often the relationship between music and art can become blurred with both complementing each other and in-turn creating a masterpiece.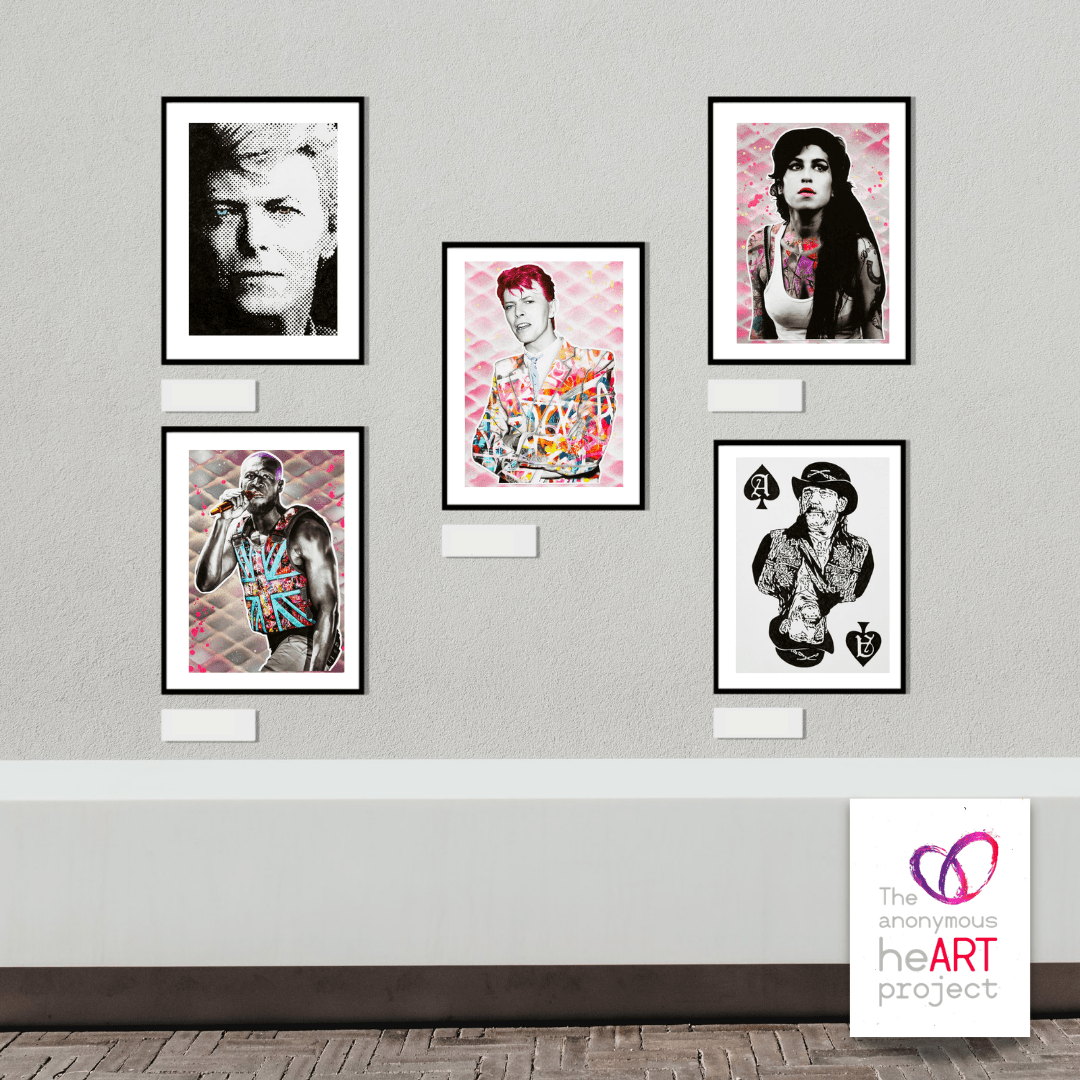 Why not check out the anonymous heART project page heartresearch.org.uk/anonymous-heart/ where you can bid for your favourite pieces by world renowned artists and musicians. All the money raised will go toward Heart Research UK's pioneering medical research into not only the prevention and treatments of heart disease but also to find a cure to help improve the health of the entire nation.