Today, there are so many art genres it's hard to know where to start. Especially, when you want to buy a new art piece for your home. It can also be difficult making this both a functional and aesthetically pleasing choice.
The key thing to remember when shopping around for artwork is what is the room like? Your living room is often a cosy and comfortable place, whilst your bedroom is a personal place, reflecting individual taste and the kitchen/dining-room reflects the more formal living areas.
Modern Art 
Dating back to the mid-18th century, Modern Art reflects the rapid change in technology, manufacturing and transport – revolutionising art. This genre is hard to define, due to it being a period of time from the 1860's to 1970's rather than an exact art style.
This type of art focuses on a wide range of strong colours, forms and lines using bold designs. So, if you have a room that needs a pop of colour, modern art is the way to go drawing attention to the room.
Abstract Art
Abstract Art is a popular form of art in many homes, dating back more than 100 years. This type of art creates various moods, either by matching the surroundings or becoming a focal point of a room with bold bright colours. Abstract art is definitely a good choice when you're in between interior styles, whether your home is modern with a rustic spin, it's a great way of adding colour to a room.
Contemporary Art
Meet the art of today. Contemporary Art is the art that is created during our lifetimes. It shows the forever changing art styles, by using cutting-edge media and new technology. The variety of different forms that this art comes in has made it popular in homes today.
Hanging a piece of contemporary art in your living room for example, will provide a great focal point. Especially if you have simple decor in your living space, a piece of contemporary art will give your plain walls that bit of love they need.
Surrealism
Surrealism is where the imagination has gone wild. This artwork relies on distant reality and the unconscious mind creating a dream-like world.
This means this piece of artwork can be used to inspire creativity, being perfect for an office space or even a living room, where the bold colours and unrealistic images can create a fun atmosphere.
Impressionism
Developed in Paris in the 1860's, Impressionism focuses on capturing the impression of a particular moment or instant. This artwork was not produced in a studio but on the streets capturing a realistic depiction of the moment.
This particular piece of artwork would look great hanging on the walls of a living room or a more formal sitting area, due to its realistic nature. It's a piece of artwork that'll capture the eye of any guest in your home.
Graffiti Art
Better known as Street Art, Graffiti is a form of free art that is found in public places and buildings. Known for its bright colours, this art appeared from places including Philadelphia and New York, and is often linked to hip hop culture. Despite graffiti art being considered as an act of vandalism in most countries, it doesn't mean it can't add a burst of colour to your home.
Street art is attractive to anyone viewing it and is a fantastic way of brightening up the interiors of your living space. It can also make the room look cheerful and welcoming, perfect for a child's bedroom or a great feature within a hallway.
Cubism
Finally, Cubism is an artwork that appeared during the 20th century. This type of artwork does not make use of traditional techniques, instead it emphasises two-dimensional designs. The objects painted usually reduce the subject to geometric forms showing various angles.
This piece of artwork would look great in formal spaces, including your dining rooms or study areas adding a simplistic, minimalist touch to any living area.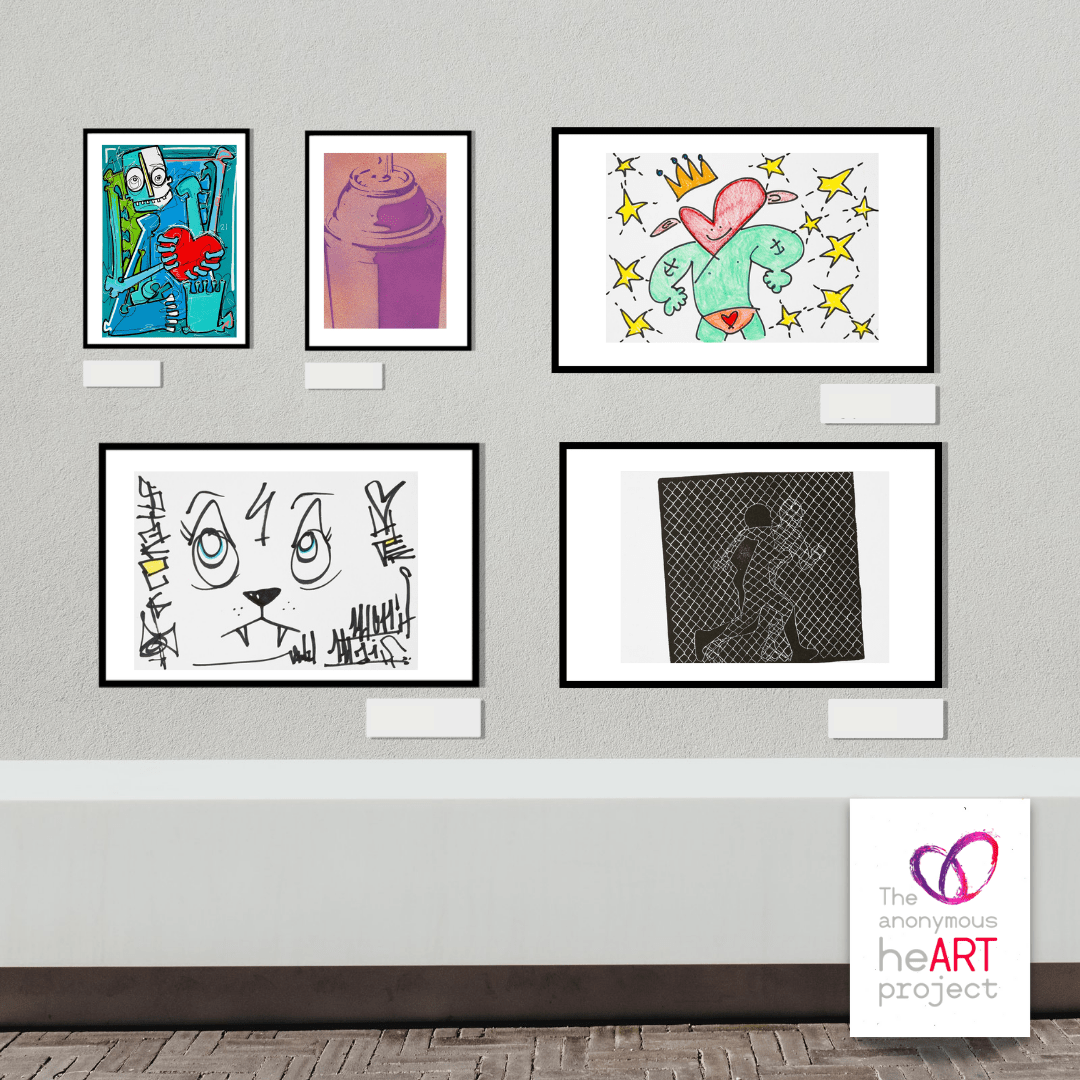 So, there you have it – your guide to different art genres and how they can fit into different living spaces. If this article inspired you to buy some artwork, why not head over to https://heartresearch.org.uk/anonymous-heart/  to bid on a piece of art that is made for your home.