Aortic dissection is a rare but life-threatening condition where there is a tear in the inner wall of the aorta – the main artery in the body. Early diagnosis is vital for successful treatment and improving survival of patients, but the signs and symptoms can be variable which can make diagnosis difficult.
Heart Research UK has a long-term partnership with Aortic Dissection Awareness UK & Ireland which is the patient association for patients, relatives, and carers who have been affected by AD. Their flagship annual event is Aortic Dissection Awareness Day UK which is hosted this year by the Bristol Aortic Service on 16th September 2021.
Heart Research UK and Aortic Dissection Awareness UK & Ireland joined forces for the THINK AORTA campaign which aims to improve patient outcomes and save lives by raising awareness of aortic dissection, through an education and awareness campaign, focusing on the importance of early diagnosis within emergency medicine.
THINK AORTA Impact Report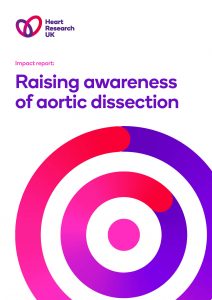 In 2020, Martin suffered an aortic dissection (AD), a rare and life-threatening condition. Whilst out running with his wife, Fiona, he suddenly started to experience a strange sensation in his chest, describing it as a feeling like strong indigestion.
At the time, Fiona rubbed his back, and he felt a strong urge to ask her to pat his back. Later, he found out that any significant pressure like this could have caused the final rupture of the aorta, which would have been devastating.
Despite walking back home, which later amazed medical staff, he knew something was not right, as he felt himself fading fast. Soon, paramedics arrived, and he was taken to hospital and underwent a series of scans.
It was then that a cardiologist told Martin about the severity of the situation. He was informed that he had suffered an aortic dissection, a condition where there is a tear in the inner wall of the aorta, the main artery in the body.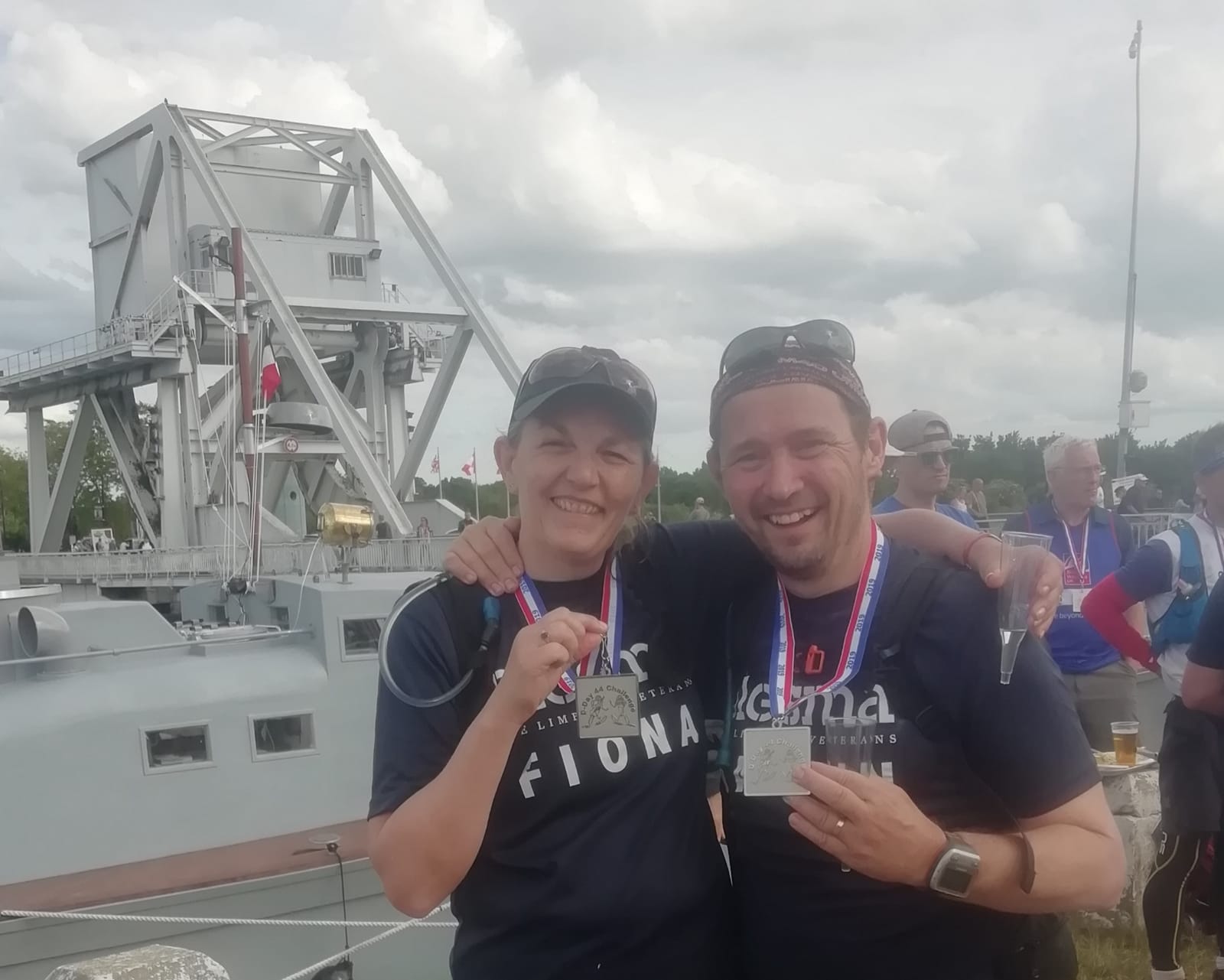 Martin was rushed off to Wythenshawe Hospital in Manchester, and, after 14 hours of surgery performed by his surgeon Mr Mehta, Martin emerged with a new aortic arch, a new mechanical valve, and a pacemaker.
At the time of the surgery another AD emergency had been admitted to Liverpool and Martin couldn't help but think what might have happened if there had been another AD patient in the North-West on that day.
Often, skilled surgeons like Mr Mehta and his surgical team are scarce. Fortunately, Mr Mehta was a faculty member at one of Heart Research UK's Masterclasses in Surgery for Acute Aortic Dissection. The course gave him and the other members the unique opportunity to pass on their skills and expertise in life-saving aortic surgery to other surgeons, so more patients around the UK can benefit.
Leading up to this point, Martin's life had been filled with success and happiness. He led a healthy lifestyle with an array of sporting achievements. This included marathons, triathlons, mountaineering, fell running, skiing and in August 2019 he became an ultra-marathoner and in September 2019 achieved his first Ironman triathlon.
Now, aged 52, Martin describes himself as a bionic ironman and, 17-months post-surgery, he is well on the road to recovery. Despite not knowing what caused Martin's aortic dissection and having no previous family history of heart problems, he is building back his fitness levels and confidence. He is already taking on long walks on mountains, swimming in gruelling training sessions and back on his bike enjoying 20-mile rides.