Project Title: Families get Cooking
Award: £3,700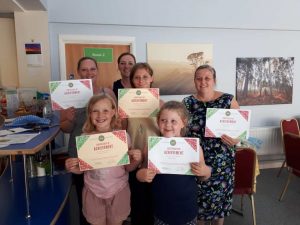 'Families Get Cooking' had qualified health trainers working with parents, carers and children aged 7-12 to keep their hearts healthy through improving cooking skills, eating better at home, taking more steps to get active and building understanding about healthy eating guidelines. 
The project helped to tackle high levels of obesity amongst children and adults in Wolverhampton. By the end of the project most reported that they were cooking more meals from scratch using healthier ingredients, serving up healthier portion sizes and using more fruit and vegetables, impacting on the heart health of the whole family. 
Families became more active, made efforts to reduce screen time and became much more adventurous with trying a variety of ingredients that were new to them. The healthy recipes are shared at the Community Café and Hub for anyone in the community that wants to try them.