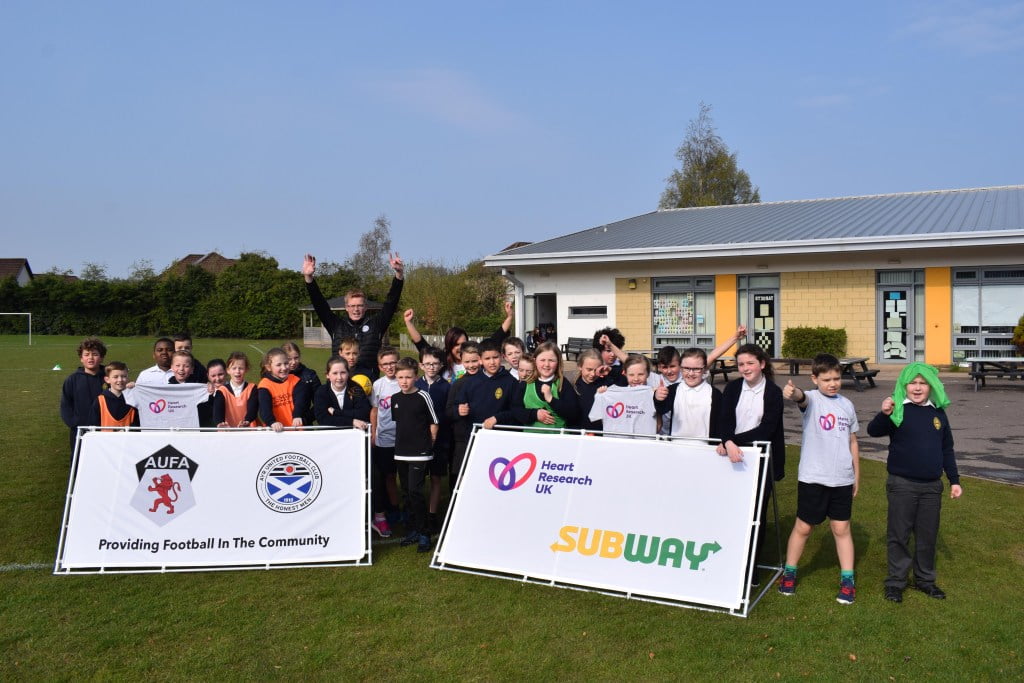 Project Title: Pump it Up
Amount: £7,000
The 'Pump It Up' project was a winning success, with pupils aged 10-12 in some of the most deprived and remote areas of South Ayrshire benefitting from 7335 minutes of heart pumping physical activity across 10 primary schools. 
This 6 week project managed to boost physical activity levels for 468 school children, including boys and girls. Even children who don't normally take part in traditional PE games got involved, leaving no-one left on the sidelines. Pupils averaged 4000 steps per session, in addition to their usual PE lessons, through a variety of small sided games with the primary focus of being fun for everyone. 
To help children understand the importance of heart health to living an active and long life, coaches from Ayr United Football Academy delivered interactive classroom activities. Topics included a Heart Mot, heart rate calculations, labelling of the heart, how to identify high sugar foods and drinks and make healthy swaps and much more. 
The project culminated in a football festival on the pitch at Somerset Park, engaging all the family and wider community. The 'Pump it Up' legacy continues, with the hope that the healthy heart message will reach all schools in South Ayrshire.