Project Title: Hand on Your Heart
Award: £9,600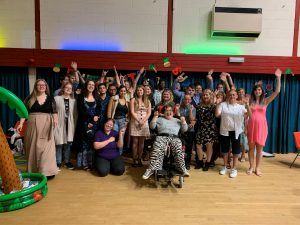 When a young person turns 18 they often face anxiety about how to look after themselves and still need support into their mid-20s.
'Hand on Your Heart' is a yearlong youth-led interactive project aimed at empowering 150 young adults aged 18-25 to look after their hearts during this crucial developmental phase of life. The truly inspirational part of this project is that it is designed, delivered and evaluated by the young people themselves, supported by the wonderful staff at Blueprint 22. A truly heart focussed project, 'Hand on Your Heart' will help to create resilient, confident, independent young adults with greater life chances and reduced risk of heart disease in the future. 
Funding of this project is partly subsidised by a member's aunt who died of heart failure. The project planning phase will involve young people speaking with cardiac patients about their experiences of heart disease.