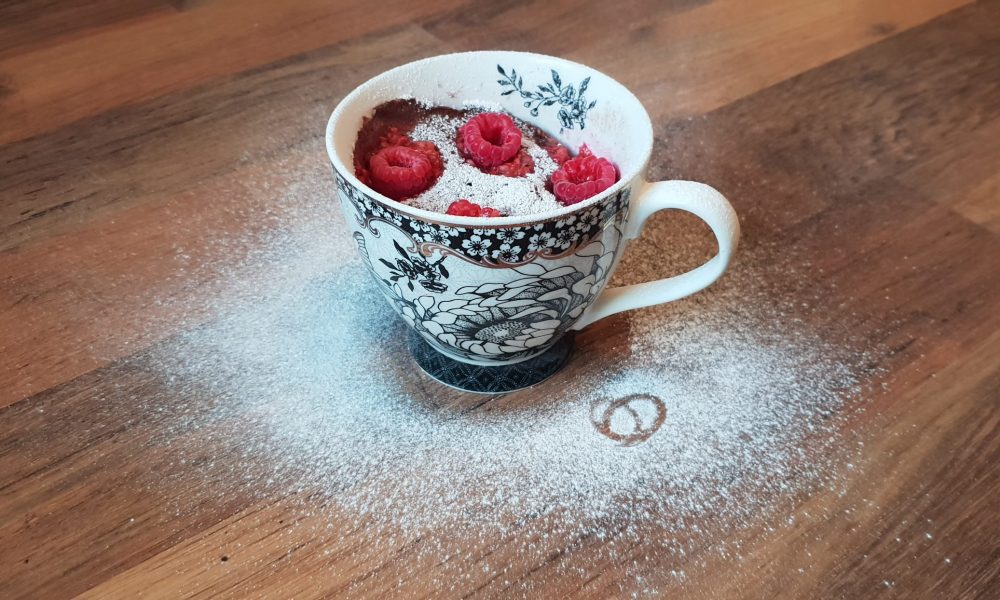 Cake in a mug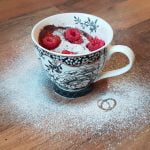 This fruity little chocolate delight is exactly what it says on the tin
1 tbsp almond milk
1 tbsp raspberry jam
2 tbsp almond flour
3 tbsp plain flour
1 tsp cocoa powder
1 tsp sweetener
1 small egg
Handful raspberries
Simply pop everything but the raspberries into a medium-sized mug the the order they are listed.

Give a good mix with a fork until you have a smooth batter

Pop 3-4 raspberries into mixture.

Place in the microwave and heat on full power for 1:40, or until mixture is risen and firm.`

Lightly dust with icing sugar and top with raspberries.