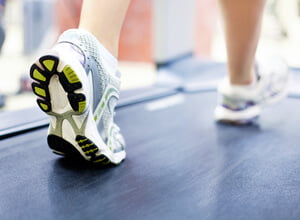 The recommended amount of steps for people to take each day is 10,000, but the average person only takes between 3,000 and 4,000 steps per day.
Here's your chance to improve your steps and 'virtually' climb some of the world's highest mountains and tallest structures!
Heart Research UK is challenging you to increase the number of steps you take each day by 'virtually' climbing well known landmarks to raise funds for our vital work.
Big Ben will take you 632 steps
Blackpool Tower is a more strenuous 1,036 steps
Fancy following in the footsteps of Sir Edmund Hillary? Mount Everest will take you a hefty 58,070 steps to conquer
Here are the top benefits for taking on this challenge:
Improves cardiovascular fitness
Manages your weight
Builds muscle strength and power
Tones your lower body
Strengthens your bones
Increases your metabolism
Here's how to get involved:
Gather a dedicated team (or work individually)
Organise a start date for your challenge. You have 4 weeks to complete it
If you have any questions or would like more details please contact one of our dedicated fundraisers on 0113 234 7474 or email community@heartresearch.org.uk
We are always happy to help!