Bradford based air and fluid power specialist Thorite have chosen Heart Research UK as their charity partner for 2022 .
Thorite's partnership with Heart Research UK was inspired, in part, by the sad loss of friend and colleague Mark Haworth, manager of Thorite's Blackburn branch. Mark sadly passed away on 27th January after a fight in Royal Blackburn Hospital following a cardiac arrest at 57 years old.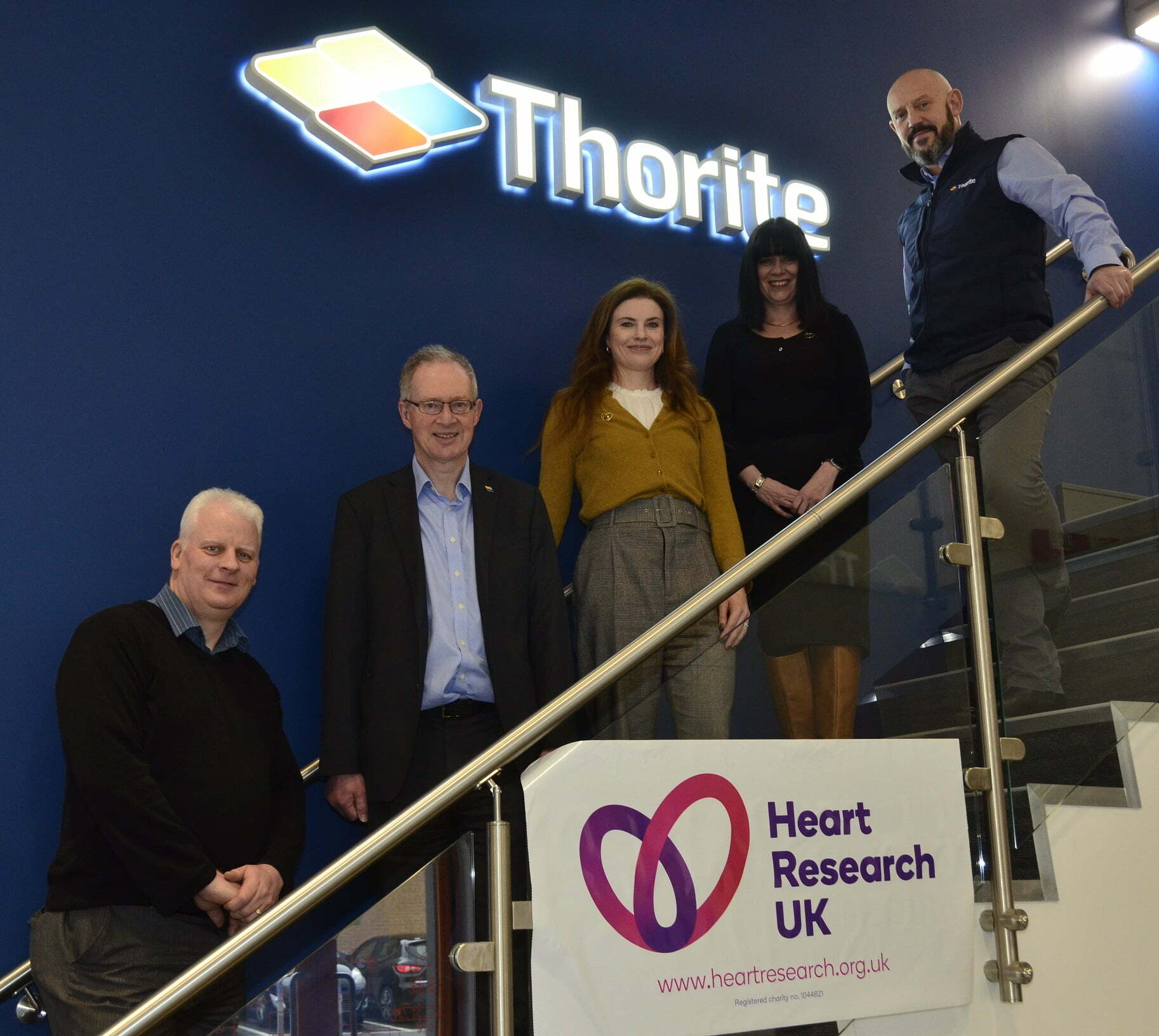 This tragic news came at a particularly poignant time following an emotional LinkedIn post from Thorite's IT Manager Philip Schroeter, who himself suffered a cardiac arrest in January 2021.
The strategic partnership will see Thorite work to grow and expand awareness of heart disease, both internally throughout their 10 sites, but also through  Heart Research UK branding on their fleet of delivery and service vans. Thorite will run a calendar of fundraising activities throughout the year both at their national distribution centre in Bradford and their trade counters around the UK, as well as supporting Heart Research UK at sponsored events.
Stephen Wright, Managing Director of Thorite said of the partnership:
"It is under regretful circumstances that we undertake our support of Heart Research UK; Mark leaves behind many good friends and work colleagues who will miss him dearly. However, we are looking forward to doing our part for heart disease prevention and awareness throughout Yorkshire and beyond. We feel it is our responsibility as a long-established business to look after both our employees and the wider community in which we operate".
Kate Bratt-Farrar, Chief Executive at Heart Research UK, said:
"We were very saddened to hear of the very recent loss at Thorite, and warmly welcome their entire team into the Heart Research UK family. We know there is a high prevalence of heart disease in Yorkshire, so we're delighted to have Thorite as a partner, fundraising and raising awareness of heart disease throughout 2022."