Professor David Firmin and Dr Andrew Scott, Royal Brompton Hospital and Imperial College London
£106,043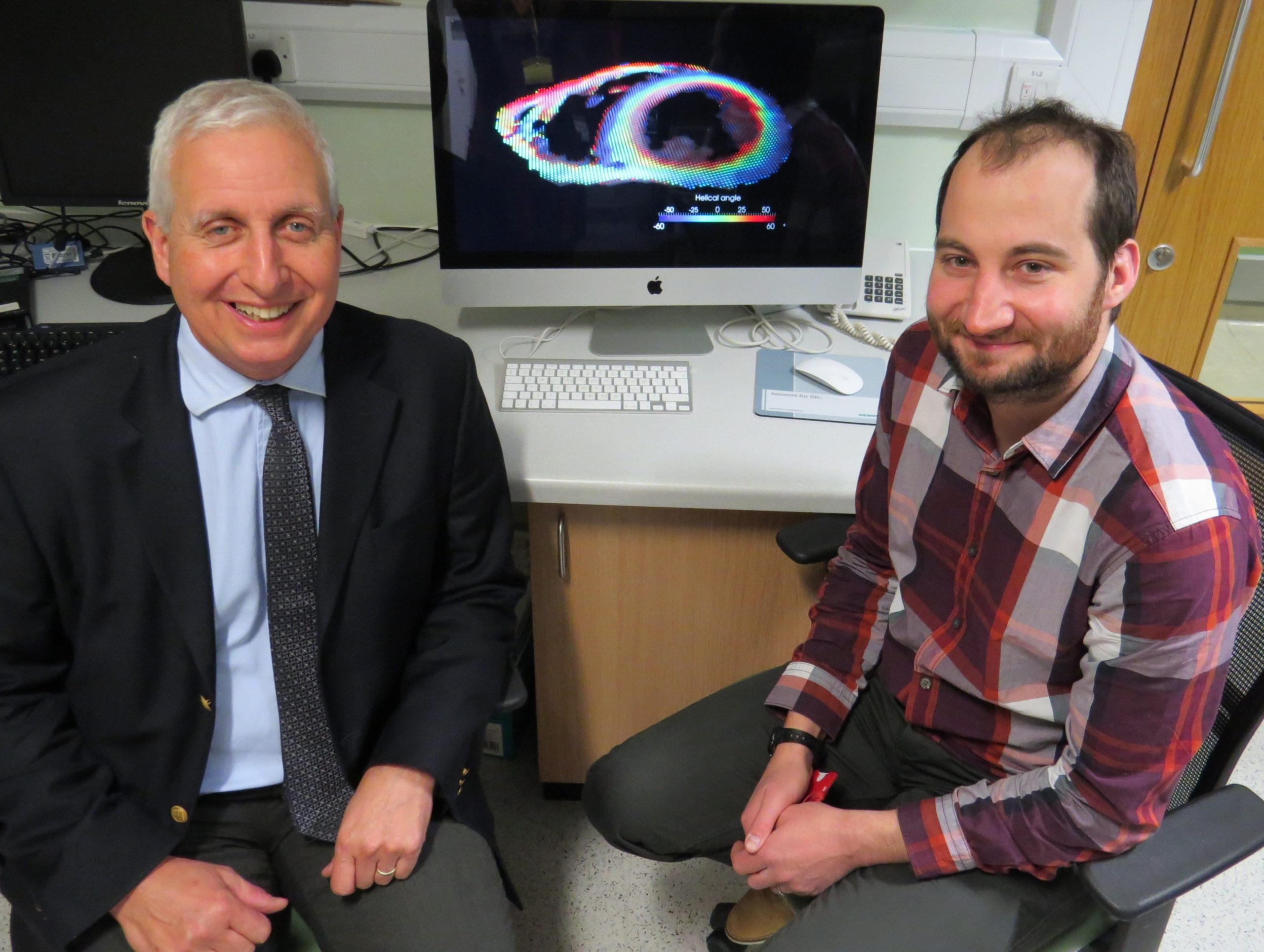 During a heart attack some of muscle cells of the heart may die or be damaged.  This often leads to this part of the heart wall becoming thin and not contracting as well as the rest of the heart. 
Doctors can look at the heart using several different scanning methods to measure the damage caused by a heart attack but one new method shows the changes in much greater detail.  The new method, called diffusion tensor cardiovascular magnetic resonance (DT-CMR), could give doctors important new information on what happens to the heart after a heart attack, helping them decide on the best treatment for each patient.  Without DT-CMR, this information about the heart muscle on a microscopic level is only available in a lab from pieces of muscle cut out of the heart.  However, the pictures from DT-CMR have not been detailed or sharp enough so far to show the thin heart wall damaged by a heart attack.
This PhD project developed a DT-CMR method that collects data and builds up the picture over several heart beats to provide greater detail and sharpness.  They made these improvements by recording pictures along spiral paths rather than the more traditional MRI way that collects pictures along a snake-like path from bottom-left to top-right.  There are several down-sides to these spiral methods but Professor Firmin's team successfully developed new ways to overcome these issues.
The team carried out studies in healthy volunteers and patients who had suffered a heart attack in the past to compare the new spiral DT-CMR method they had developed with existing ones.  They showed that the new spiral method produced greater detail and sharpness, and that it revealed differences between the regions of the hearts damaged by a heart attack and other regions of the hearts.
The extra detail and sharpness that the new method gives is important as it means that researchers and doctors can study the hearts of patients with thin heart muscle, which is a feature of many heart diseases.  The method may provide earlier diagnosis, new information on how diseases affect the heart and novel insights into treatments.
Professor Firmin's team continues with their cutting-edge work on spiral DT-CMR methods and expects them to be used in the future to help doctors decide on the best treatment for each patient.