Project Title: Millers Little Hearts
Award: £8,600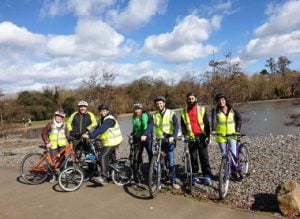 Linking with Hall Green Health GPs and the NHS Health Check for cardiovascular disease, The Life Cyclers project will allow doctors in South Birmingham to offer a new way of tackling symptoms of heart disease early on. 
 Instead of relying heavily on medication this unique social prescribing model will see men over 40 benefit from younger, healthier, happier hearts simply by cycling. 
 Cycling is such a simple yet powerful antidote for so many health problems, including heart disease. The great thing is it's something everyone can do, given the opportunity and support. The Life Cyclers project offers a fantastic opportunity to really shape the treatment and prevention of heart disease.