It's time again to warm up your vocal cords and Sing for Your Heart to raise money to take on heart disease!
We're calling on choirs, schools, bands, singers and pubs up and down the country to support our Sing for Your Heart campaign this winter.
Research has shown that singing exercises your lungs, increases blood flow and reduces stress. That's why, for over a decade, we have asked people to Sing for Your Heart during the festive period and raise money for pioneering research in to the prevention, treatment and cure of heart disease
We don't mind how you organise it or how you raise money, the choice is yours. We just want everyone singing for their hearts this Christmas.
Heart Research UK is the charity dedicated to your heart and together, we're taking on heart disease.
If you're a choir, you can book a venue or sing in your local supermarket and donate a percentage of the ticket sales or pass around a collection bucket to raise money for Heart Research UK.
If you're a school you could turn your annual nativity play into a Sing for your Heart event and ask parents to make a donation or sell tickets.
If you're an individual who loves singing or if you are in a band, put on a gig and donate a percentage of the proceeds.
If you work at a pub or you're a regular at your local, advertise to host a sing-along and get everyone in your area together this Christmas season to sing festive songs and pass round a collection bucket. You could host it in the pub, all wrapped up outside or on the village green.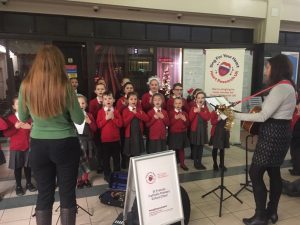 It's so easy to get involved. Book a date and venue to host your Sing for Your Heart event, and fill in the form below to register your event with us. Get your FREE event kit and use the materials inside to promote your event, collect your donations and send it back to us!
Any questions get in touch by emailing: community@heartresearch.org.uk or ring 0113 2347474