Trustees' Discretionary Grant
Prof Craig Williams, University of Exeter and Assoc Prof Graham Stuart, University Hospitals Bristol NHS Foundation Trust
Amount: £101,994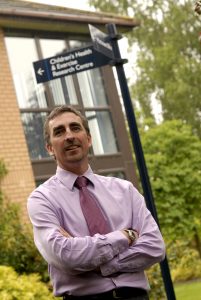 This project will assess the feasibility and acceptability of a 6-month physical activity promotion programme for young patients with congenital heart disease (CHD) and record improvements in physical and mental health, with the longer term aim to develop a formalised structure to promote physical activity for these patients within the NHS.
A total of 80 young patients with CHD, between the ages of 12 and 18 years, will be recruited over 24 months and provided with personalised physical activity plans.  Measurements of physical health (including aerobic fitness, heart size using ultrasound, heart rate and movement monitor) and mental health (through questionnaires) will be assessed before and after the programme to show improvements.  Patient and clinical team interviews will be used to assess how useful and acceptable the individualised plans are. This will provide evidence of how such programmes can work in clinics.
Whilst researchers have a good idea about 'why' physical activity works, 'how' it is best promoted is not frequently studied nor well understood. Currently there is no single programme or system to promote and advise CHD patients about physical activity, and this project will translate the scientific benefits of physical activity into a workable programme that suits individual patients and results in increased physical activity.