My son Freddie was born on the 10th May 2016. When he was born, we were told he had a slight heart murmur but it was nothing to worry about, it would go away.
But over the first couple of months of his life, I just knew something wasn't right, I could hardly get him to take any milk and his weight was going up far too slowly.
1 in 150 babies are diagnosed with a heart defect at birth in the UK – an average of 13 babies every day. 
As a new mum, I was already so anxious, we were just trying to work out exactly what could be wrong.
When Freddie was three months old, we went for a heart scan and again were told it was probably nothing. Then, they found the holes in his heart; his tiny body had been struggling for three months.
That moment was horrendous. He would need open heart surgery within a month.
For that whole month of waiting, I was a wreck. I was on tenterhooks waiting for the call to come. And when he was just four months old, Freddie was put to sleep in my arms and taken away for his operation.
Six hours doesn't seem like a long time to wait, but it felt like forever. It was probably the worst day of my life. I couldn't sit still so my husband Rob and I wandered around Leeds, not speaking, just waiting for the phone to ring. I was terrified it would ring too soon and then as six hours got closer and closer I was desperate to hear from the hospital. Finally, just after the six hours was up, we got the call.
The operation was successful, we could see Freddie. That day became the best day of my life.
Freddie only had four nights in hospital before he came home and he was transformed. When I was feeding him I could just tell he was stronger, and weighing him every week became one of my favourite things to do as his weight went up and up.
There are things that happened slower for Freddie, he never crawled and his walking was delayed a bit but the doctors have said there is nothing he can't do, even deep sea diving, though I won't be encouraging it!
The only thing that's left from the operation is Freddie's badge of bravery, his scar, but even that fades every year. One day, when he's ready, I'll explain to him why he has it and how lucky we are that he's still here. But for now, he's not even bothered, he never looks in the mirror anyway!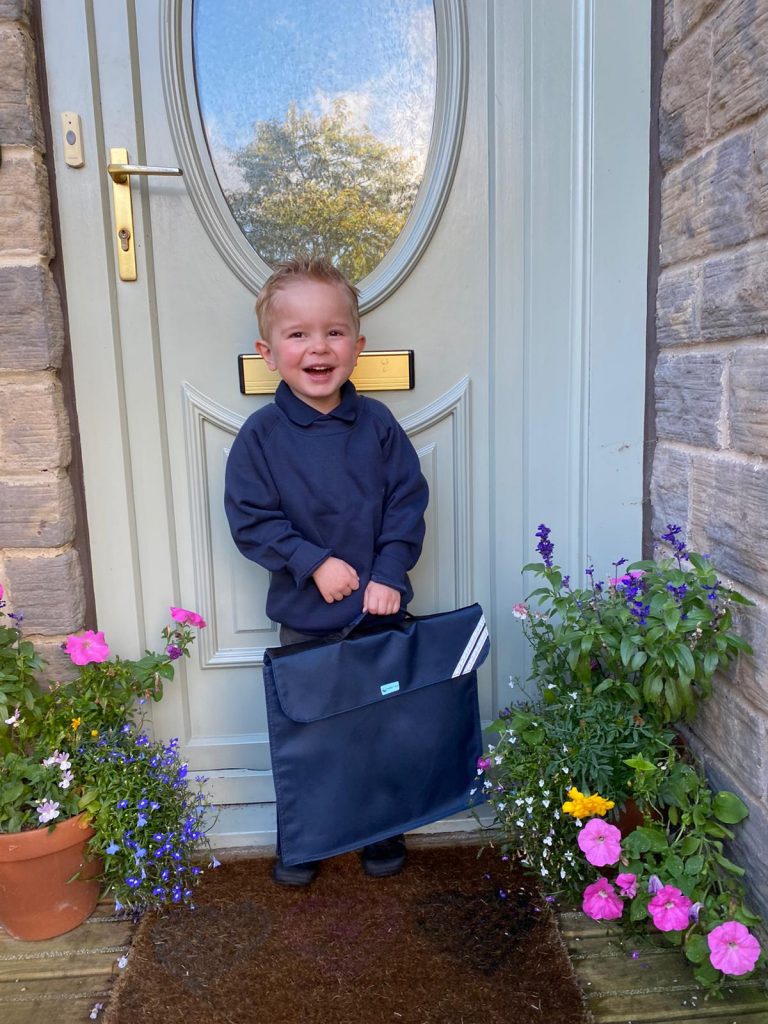 This year he started school on the 9th of September – four years to the day since the operation. I can't describe how grateful our whole family is for the amazing surgeons and the research into congenital heart disease that made it possible for us to see Freddie dressed in his school uniform for his first ever day of school. Research that is funded by people like you.
Hayley (Freddie's mum)
PS I hope you feel inspired by Freddie's story. It's research that made this all possible. Please give today at www.heartresearch.org.uk/donate