Your greatest achievement could be yet to come
Writing your Will
It's important to have a Will, it helps make sure your loved ones are taken care of and your wishes are clear. Here are some different ways to write your Will, so you can find the best way for you.
You don't have to leave a gift to Heart Research UK to use either of the free services but we are incredibly grateful to you if you do consider helping us in this way. Leaving a gift in your Will is one of the best ways to help stop people developing and dying from heart disease in the future. Gifts in Wills fund over half of our work every year and all gifts, large or small, make a huge difference to our work. Just giving 1% of what you leave to Heart Research UK will help us to prevent, treat and cure heart disease for years to come.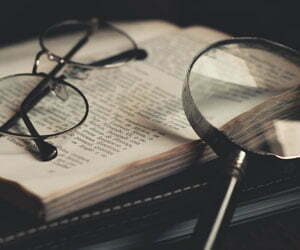 Use a solicitor
We recommend you use a solicitor, or a solicitor checks your Will. They will help make sure your wishes are clear and can help you include a gift to Heart Research UK.
You can find a local solicitor on the Law Society website's search. Under issues choose Wills, trusts and probate and then enter your location to find a solicitor convenient for you.
McClure Solicitors
Thanks to our partnership with McClure solicitors they will write your Will for free. They will ask if you would like to donate to Heart Research UK but you are not required to, though we are very grateful if you do choose to do so.
McClure Solicitors were founded in 1853 and specialise in estate and inheritance planning. They have 14 offices across the United Kingdom and offer telephone or video appointments.
Beyond
Beyond are online Will experts and have hundreds of positive reviews for their service. With their online Will writing service, you can make a free legally-binding Will in 15 minutes, just use our code HRUK100. Each Will is checked by legal experts and can be updated any time, quickly and easily.
Beyond online Wills are only suitable for standard Wills, if your needs are more complex, please consider using a solicitor.