Non-essential shops, pubs and restaurants will be closed this Valentine's Day, so why not use your imagination and do something a bit different this year. We provide some healthy tips to help you show your loved one how much you care about their heart this Valentine's Day.
Start the day with a healthy breakfast in bed
This year, Valentine's Day falls on a Sunday, so there is no excuse for not taking the time to treat your loved one to a heart-healthy breakfast in bed. Why not try our heart-healthy strawberry porridge recipe.
Hearty Strawberry Porridge
Serves 2
Ingredients:
80g rolled porridge oats
200ml skimmed milk
200ml water
2 tbsp ground flax seeds
1-2 tbsp stevia
1 tbsp vanilla paste or vanilla extract
100g chopped strawberries
4 strawberries cut in half and shaped into love hearts
1 sprig of mint
2 walnut halves, toasted, or dry-fried until lightly browned
Method:
Put the oats into saucepan and add the milk and water
Bring to the boil, stirring constantly and cook for 2 minutes
Lower the heat and stir in the ground flax seeds, stevia, vanilla paste/extract and chopped strawberries
Keep on a low heat and keep stirring until the desired consistency is reached
Pour the porridge into two bowls and decorate with the heart-shaped strawberries, mint and walnut
This recipe is suitable for vegetarians. The recipe can be adapted to a vegan recipe by using a vegan milk. If you choose gluten-free oats, this recipe is also suitable for people who follow a gluten-free diet.
Taking time out to relax is an essential part of controlling stress. Create a relaxing atmosphere by placing scented candles around the room and treat your Valentine to a relaxing massage. This can help to relieve tension and stress and it will show your loved one how much you care about their wellbeing.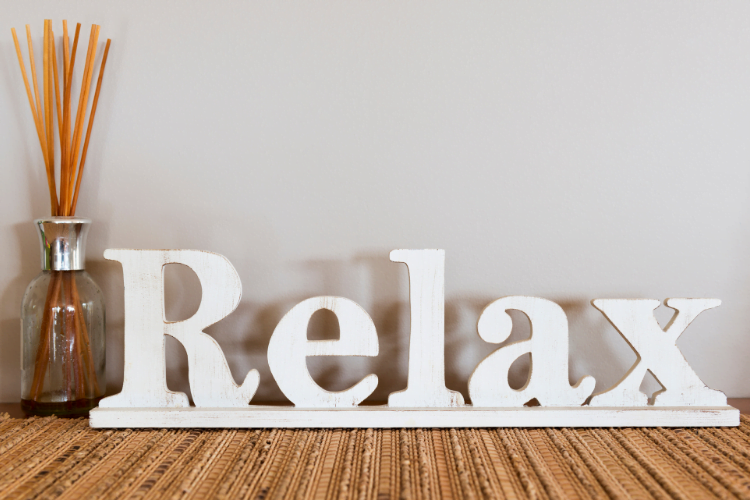 On romantic occasions, such as Valentine's day, it's all too tempting to pop open the alcoholic fizz and keep pouring. Before you know it, your good intentions are out of the window and you're both left nursing sore heads. Why not switch to an alcohol-free bottle of sparkling wine, or make your own alcohol-free fizz by adding spices, herbs and slices of fruit to a refreshing jug of sparkling iced water.
February is officially the last of the winter months so why not get outdoors and make the most of the fresh crisp air. Physical activity is great for the heart and even better when two hearts get together. Put on your hiking boots, grab your partner's hand and take your hearts to new heights.