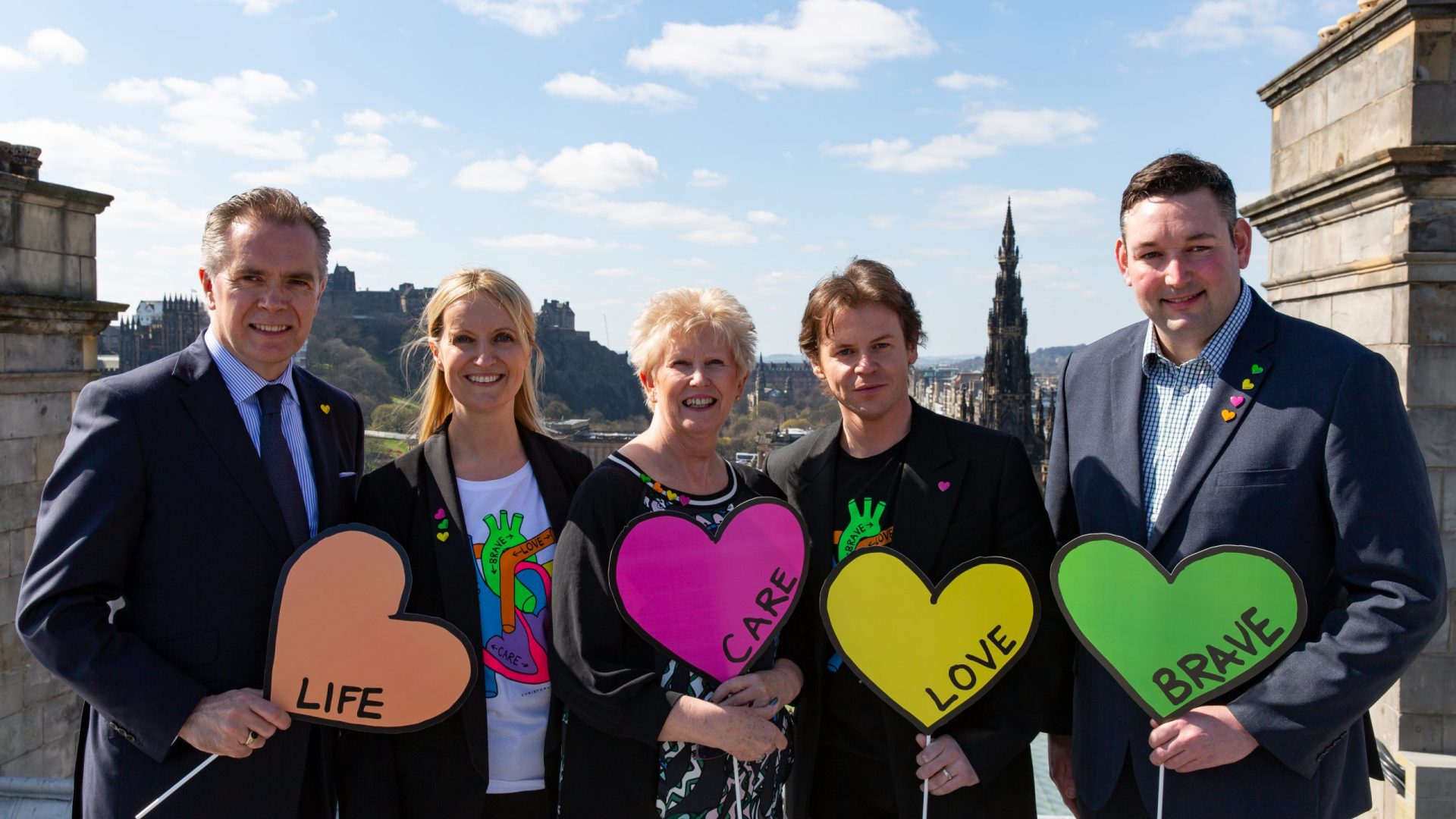 Heart Research UK's Heart of Scotland Appeal launched with a bang with an exclusive event at one of Scotland's most famed locations – Edinburgh's Balmoral Hotel, official partners of the appeal.
The Heart of Scotland is a dedicated appeal to change the state of play in Scotland, raising awareness and funds for pioneering heart research in Scottish universities, hospitals and institutions.
The appeal features four unique and contemporary badges designed by internationally-acclaimed Scottish designer Christopher Kane.
Each badge carries its own unique message; Love, Life, Brave, Care. Christopher also designed a striking Heart of Scotland t-shirt.
Special guests, from volunteers, supporters and researchers to politicians and high profile Scottish celebs joined us and Christopher Kane for the launch, at the Balmoral.
We caused quite a stir with the Scottish media, with the national press and TV turning up to highlight the need for the Heart of Scotland Appeal, as we journeyed up to the roof of this famous hotel for photos with the Edinburgh skyline.
41 people a day die from cardiovascular disease (CVD – diseases covering the heart and blood vessels) in Scotland.
41 people, every single day.
This has to change. The Heart of Scotland Appeal is taking on one of Scotland's single biggest killers.
To find out more about the Heart of Scotland Appeal, click here, or email amanda@heartresearch.org.uk.