Project Title: World Dwarf Games Training
Award: £3,996
Project Date: August 2019 – September 2021
The Problem
Competing in sport is never going to be easy or fair when you are half the size of your peers, and people with dwarfism suffer greatly with health issues and weight problems that affect the heart. Learning to ride a pedal bike is also something that many people with dwarfism miss out on because their legs cannot physically reach the pedals.
The Project
We awarded a Healthy Heart Grant to deliver a project which has motivated group members at Dwarf Sports Association to get active and improve their wellbeing. Members have been inspired by weekly training sessions, themed Zoom meetings and sporting challenges to boost heart health.
Seven specially adapted bikes, which are designed specifically to suit riders with dwarfism, were purchased as part of the project and a bike loan scheme has been set up.
The Benefits
This project has brought together a community of people with dwarfism to compete in sporting events, providing huge benefits to the heart health of participants through increased physical activity.
Group members can also now reap the many benefits of cycling. Individuals who have never had the opportunity to have a bike fit to their unique size are now enjoying cycling and families are now finally able to cycle together, following the development of a bike loan scheme.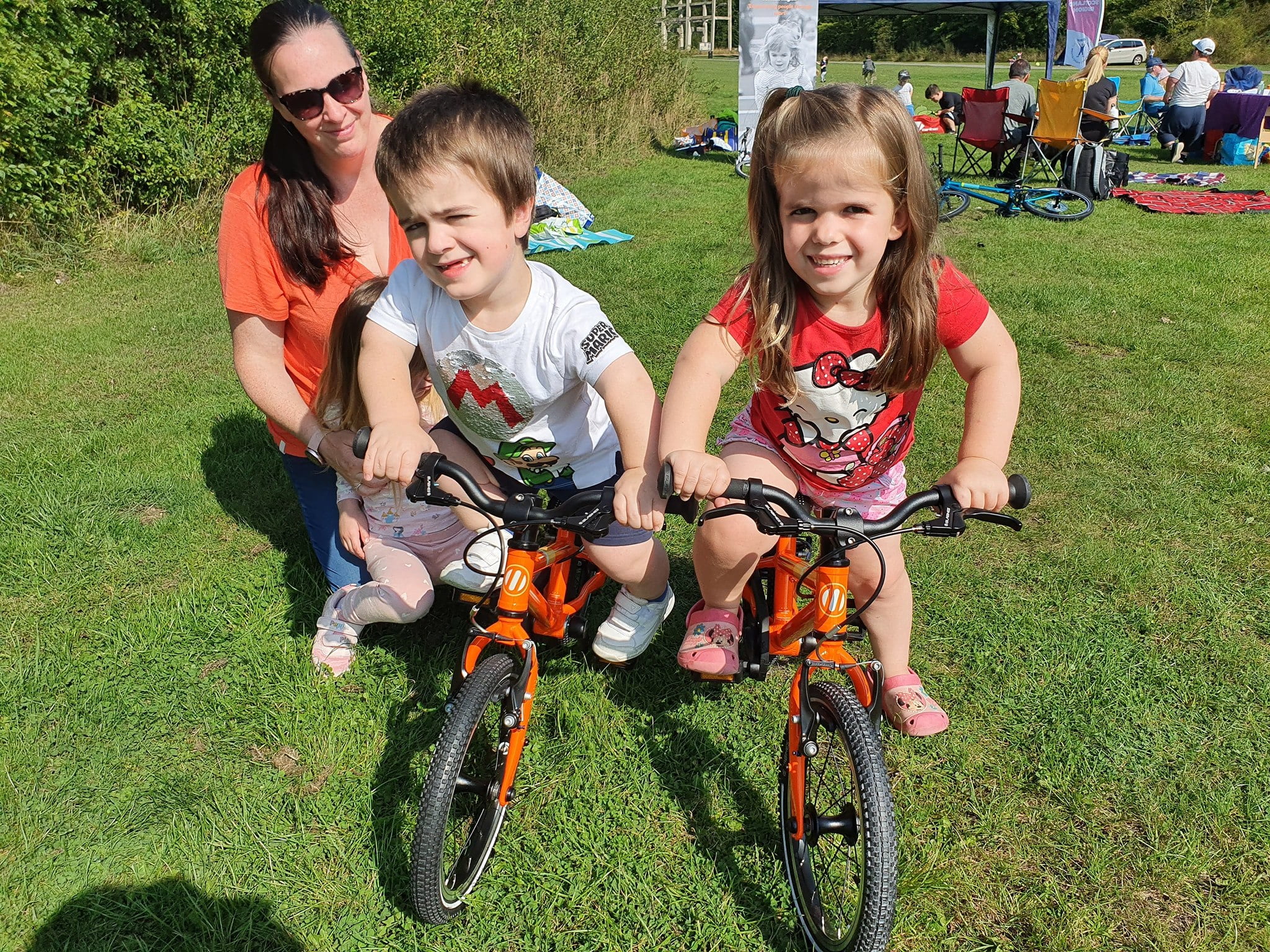 'On behalf of my kids I thank you, these last few years have been challenging since my injury, but to know that you are there to encourage and provide the events for Abbie and Jack to partake in sport means the world'
Katie Purvis, mum to Jack and Abbie with Achondroplasia
'Well done on another fantastic year. I don't know what we would do without our extended family with DSA Scotland, thank you for all you organise and support us'
Kevan Binnie, Father to Merryn with Achondroplasia