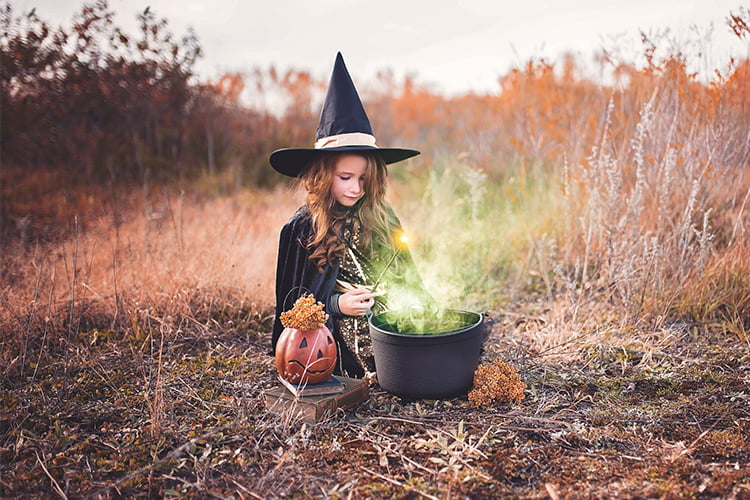 Use Halloween to cook up a treat for your heart. Try something different and have some fun.
30 October, 2019
Halloween festivities can be a lot of fun but it's easy to get caught in a web of sugary and high fat snacking which can spell trouble for your heart.
Fear not! Heart Research UK's healthy Halloween tips are easy to prepare and guaranteed to make your Halloween night a thriller!
So whether you're throwing a party or welcoming trick or treaters, get your best witch or wizard cloak on and stoke up the cauldron. These healthy recipe ideas are devilishly delicious.
Keep it playful
You're never too young or old to do a bit of apple-bobbing. Why not mix it up with other fruits or vegetables like strawberries or cucumbers? There are plenty of events this time of year to get your heart racing, check out the local fright nights, mazes and spooky midnight walks.
Trick or Treat
Challenge those who dare to pull a plastic spider out of a bowl of tinned ghostly gooseberries, or use a food colouring pen to draw veins on lychees drained from a tin- they'll look like eyeballs but taste delicious.
Fright night food
Make a heart-healthy meal by halving peppers and filling with vegetable rice, pulses or cous-cous. Make eyes out of raisins and scary teeth from sweetcorn for an extra special scary surprise and serve with stir-fried ladies fingers.
Waste not want not
If you think pumpkins are only good for carving, you may just be in for a fright when you see what our Healthy Heart Grant beneficiaries made from last year's pumpkin.
Click below to download a book of healthy heart tricks, put together by children and volunteers at Home-Start Colchester.