Professor Nicolette Bishop
Loughborough University and University Hospitals of Leicester NHS Trust
£147,805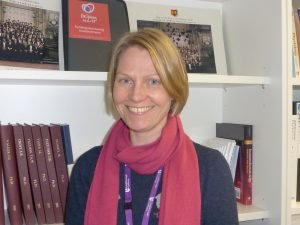 A kidney transplant can transform the life of someone with kidney failure, but these patients have a high risk of heart disease. Regular exercise is an important part of a healthy lifestyle for everyone and can lower the risk of heart disease, however, there are no exercise guidelines designed specifically for kidney transplant patients. This is because there is no research evidence about what is safe and effective, and exercise guidelines for the general population may not be appropriate.
Before the effects of exercise on heart disease risk in kidney transplant patients can be assessed, the suitability of different exercise programmes needed to be determined. This was a feasibility study that looked at the willingness of patients to take part in three different exercise programmes, and whether they successfully followed and completed the programmes.
All three exercise programmes were performed three times each week for eight weeks. Two involved different durations of alternating short bursts of high and low intensity exercise (known as High Intensity Intermittent Training, or HIIT) and the third consisted of continuous moderate intensity exercise.
This is the first study to report the feasibility of HIIT in kidney transplant patients and all 20 participants who completed the exercise programmes increased their aerobic fitness. Also, there were promising reductions in blood pressure, a leading risk factor for cardiovascular disease.
Specific criteria considered key for progressing to a larger trial were co-produced by researchers, clinicians and patients. This is very important as it provides vital information about how to maximise participation in future, larger exercise studies, thereby increasing their success so that they can provide robust, impactful data.
This takes us a step closer to having the evidence-based exercise guidance that patients and healthcare teams want and need. Also, importantly, there were no adverse events or safety issues which should reassure patients and their healthcare teams.