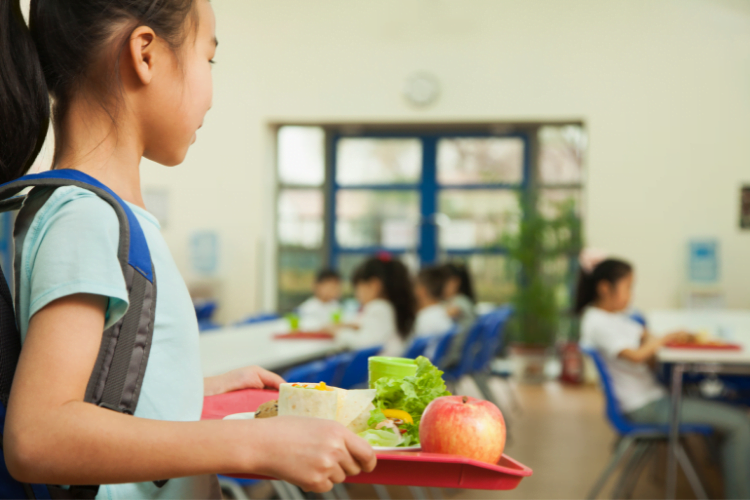 This month, eight million pupils will be heading back to school.  It's a time of new beginnings, with new teachers, subjects, and routines. Young bodies are still growing and developing and however nutritious and healthy their breakfast is, many will face mid-morning hunger pangs. 
A healthy snack is just what they need to keep up their energy levels and concentration. Many schools are promoting healthy eating but eating too many unhealthy snacks can often lead to too much sugar, fat and salt in the diet.
Here are some tips for healthy term-time snacking.
Q1.  How can I make healthy snacks appealing to my children?
Make the snacks fun by presenting kids with snacks which are colourful and laid out in patterns or faces.
Keep snacks varied to give your child a range of nutrients and avoid boredom – sticks of carrot, cucumber and pepper or mini sweetcorn and sweet peas all make a great healthy snack.
Wholegrain, unsalted rice cakes can be a great replacement for crisps due to their similar texture. They can also be topped with a variety of foods such as peanut butter, low-fat cheese spread, hummus, or crushed avocado.
Plastic containers and bags of different sizes could be used for packed lunches, to prevent snacks from being squashed and then rejected.
Q2. I'm finding it difficult to ensure my children are getting their 5-a-day, can you suggest any useful tips?
Try different kinds of fruits and vegetables by packing small quantities of grapes, berries and tomatoes, or a piece of fruit, as a refreshing contribution to their 5-a-day.
Dried fruit can be used as alternative to sweets but contain high concentrations of sugars, therefore creating a trail mix with some dried fruits and nuts can act as a healthy daily snack.
Cereal bars containing nutritious nuts, seeds and fruit can be better than a chocolate bar, but try sticking to fresh foods where possible.