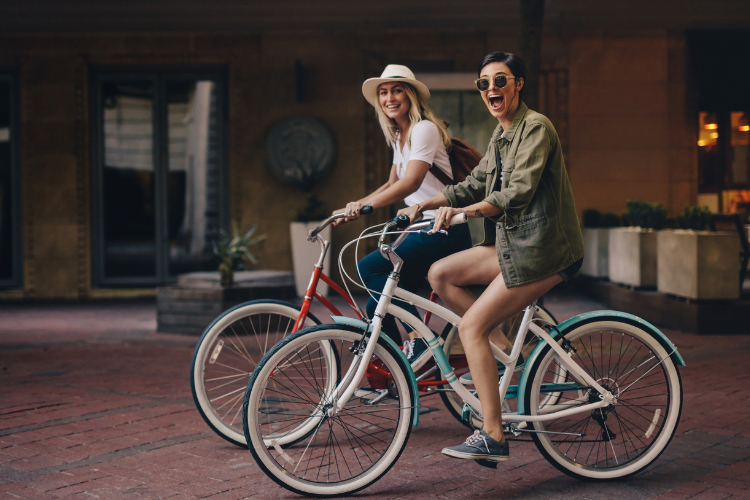 During lockdown many of us ventured into the shed and dusted down our old bikes to escape from the house and get our daily exercise. Cycling is a fun way to improve your overall health and wellbeing as well as enabling you to get out and explore your local area. As cycling is a low impact activity it is safer on your joints, whilst still strengthening your muscles and improving your cardiovascular system.
We have some tips to get you started with cycling this summer.
If you don't currently own a bike…
Check whether your employer offers a Cycle to Work scheme as this can make buying a bike more affordable. If cost is the issue have a look at some stationary pedals. These are pedals that can be used indoors without having to buy a full home-exercise bike or road bike. Additionally, this way you can watch your favourite TV show whilst cycling and don't have to be worried about getting.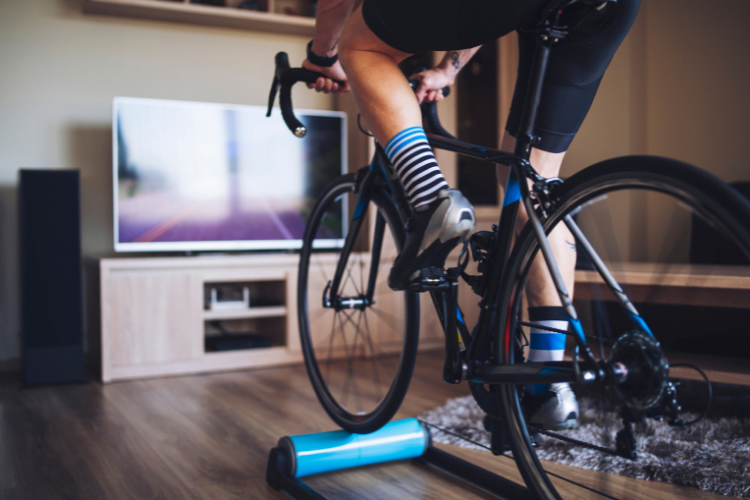 Social cycle
Cycling can be a great way to meet up with friends or make new friends and be active together. Evidence shows that we are more likely to complete exercise when doing so with a partner or in a group. Additionally, we work physically harder when surrounded by others than when exercising alone. Look up your local cycle groups, or have a look at Ride Social to help you find a group.
Enjoy Nature
Get outside with your bike. Perhaps take the bike to a local cycling trail, woodland or park. Being outdoors will enable you to be more aware of your surroundings, thoughts, feelings and body. This is a way to actively practice mindfulness without even realising you're doing it. It doesn't have to be a super-fast cycle, you're still doing physical exercise, so go slow and take in the beauty of the world around you.