Project title: Mindset Matters
Region: HTV, Bath
Award amount: £9,966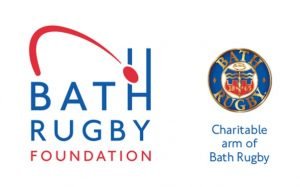 Bath Rugby Foundation (BRF) have been awarded a Healthy Heart Grant for their new programme focusing on increasing children's understanding and awareness of health and nutrition and giving young people the tools they need to live a healthier life. The project targets children in deprived areas of Bath.
The programme, called 'Mindset Matters', is a six-week education programme, targeting primary schools in deprived areas. The seven schools participating have been selected based on their pupil premium percentage, absence ratings and the number of children with special education needs on record.
The purpose of the project is to provide a safe space for the students to learn how to understand their emotions, practise mindfulness strategies and increase their awareness and knowledge of health and nutrition. It will also build the children's confidence in taking part in physical activities.
Figures show that obesity is a notable problem in 10–11-year-olds in Bath and Northeast Somerset, and rates are especially high among children with disabilities, around 50%. If not addressed early on, obesity is a problem which often follows the child into adulthood.
BRF have found that increasing the fitness and confidence level in young people taking part in physical activity impacts the whole family positively, with parents also taking up new fitness routines.
BRF are hoping the programme will help break the cycle of health issues in less privileged families by teaching children how to be mindful about exercise and nutrition.
Alex Randall, School's Delivery Officer at Bath Rugby Foundation, said:
"We want to empower marginalised children and young people to be fitter, healthier, more resilient and equipped to succeed. We believe every child deserves an equal opportunity to reach their full potential. Those who have had the toughest start in life should not be defined by this."