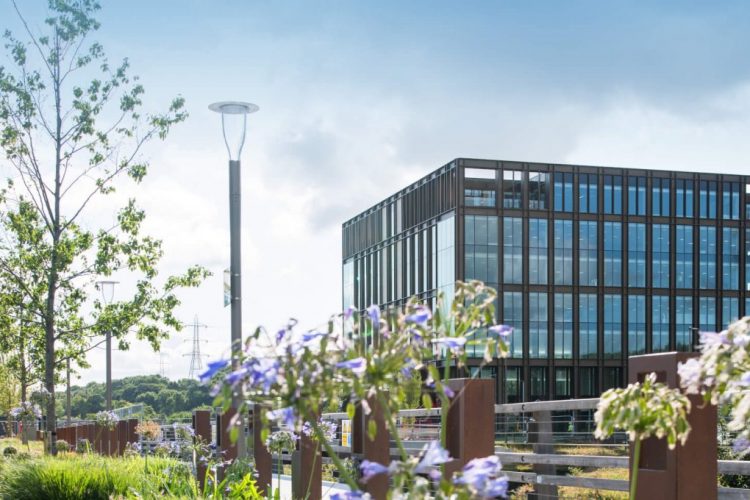 We are thrilled that Number One Kirkstall Forge has chosen Heart Research UK as their first charity of the year partner.
The offices based at Kirkstall Forge in Leeds form part of a new city centre hub in a brand new community located right next to the recently built railway station, overlooking the River Aire.
The Life Team at Kirkstall Forge are passionate about promoting a healthy lifestyle to everyone working and living at Kirkstall Forge, making us the perfect match. During our partnership, our heart healthy workplace, recipe and exercise tips will be shared on their LIFE App, to inspire tenants to keep their hearts healthy.
Money raised during the partnership will be invested in our pioneering medical research, ground-breaking education and training. Plans are underway for current residents and employees to take part in initiatives such as a bike-a-thon, football tournament, as well as a donation on selected dishes at the Butlers Café, throughout the duration of the partnership.
'We are thrilled to be supporting Heart Research UK for a fun 18 months of fundraising. Here at Kirkstall Forge health and wellbeing is a vital part of what we do. There's never been a better time to take care of our hearts because of the risks associated with COVID-19. Supporting charities like Heart Research UK, has never been more important. Together we can take on heart disease!'
'We are delighted to welcome Number One Kirkstall Forge into the Heart Research UK family for a fun 18 months of fundraising. It's a vital time to take care of our hearts as a result of the COVID-19 pandemic. Creating heart healthy communities has never been more important. We are so grateful for their support. Together we can take on heart disease!'
Isabel, Heart Research UK