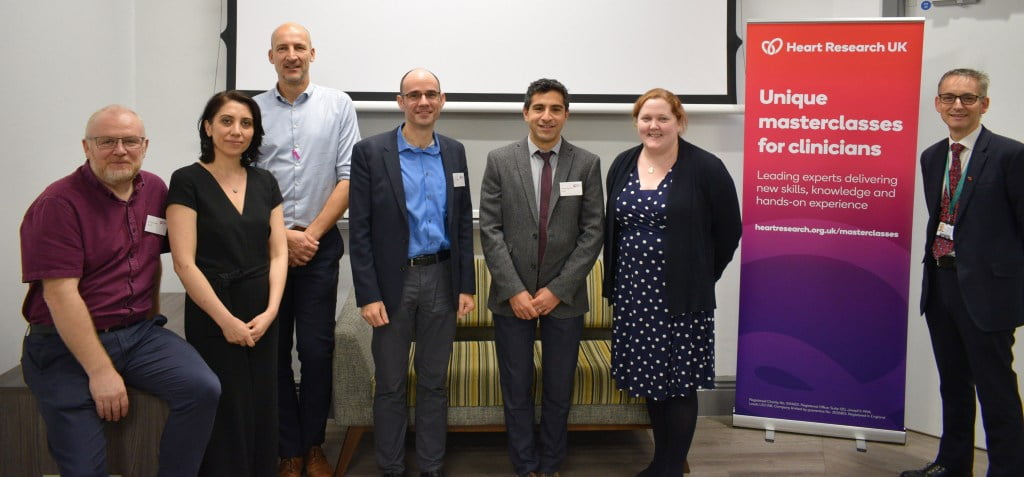 Cardiac Magnetic Resonance (CMR) for Ischaemic Heart Disease
This two-day masterclass took place on 7th and 8th November at the Advanced Imaging Centre at Leeds Teaching Hospitals NHS Trust.
The masterclass focused on the diagnosis and management of patients with ischaemic heart disease and was delivered by a Leeds-based faculty of international CMR experts including Prof John P Greenwood, Prof Sven Plein, Dr Eylem Levelt, Dr Peter Swoboda, Dr Louise Brown, Mr David Shelley and Dr David Higgins.
This unique and interactive course gave 24 cardiologists and radiologists from the across the UK hands-on scanning experience in small groups to learn about analysing and processing images, and used live cases, whereby scans were performed on patients who were undergoing the procedure as part of their treatment.
This course was approved by the Federation of the Royal Colleges of Physicians of the United Kingdom.
Professor John Greenwood, Professor of Cardiology at Leeds University and Consultant Cardiologist at Leeds Teaching Hospital NHS Trust, said: "In patients with known or suspected ischaemic heart disease, cardiac MRI is now a proven test with high diagnostic accuracy, cost effectiveness and prognostic ability. It is increasingly used to aid patient management in terms of identifying those patients most appropriate to have invasive angiography or revascularisation."