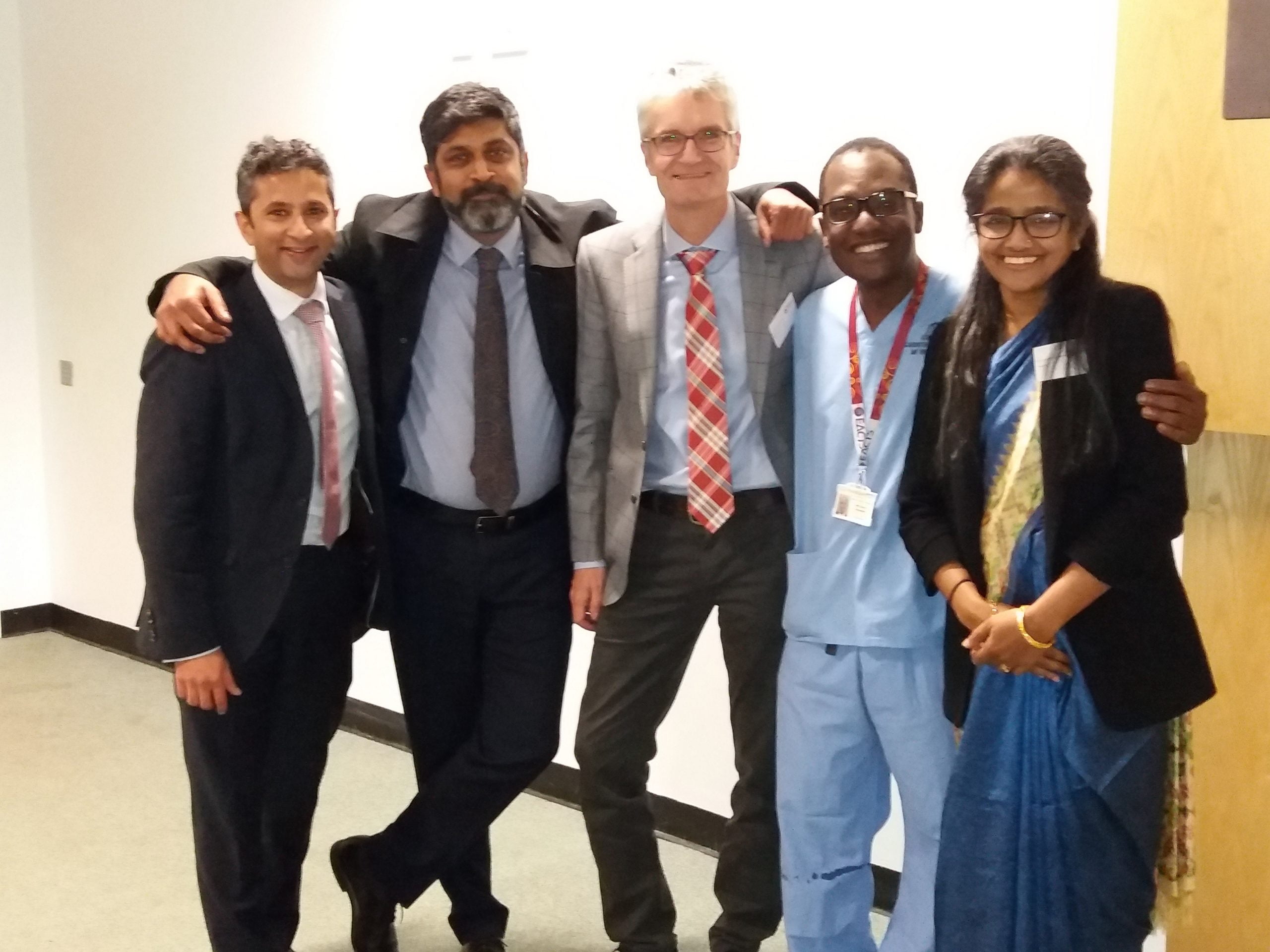 Minimally Invasive Aortic Valve Replacement Surgery
There is growing interest in minimally-invasive cardiac surgery where the operation is performed through a small incision in the chest instead of conventional surgery which involves opening up the ribcage. In February 2019, Heart Research UK held a masterclass in minimally-invasive aortic valve replacement (AVR) surgery.
The aortic valve controls the flow of blood out of the heart to the rest of the body and aortic valve replacement involves replacing a faulty or damaged valve with a new one. This helps to restore normal blood flow, reduce symptoms, prolong life and preserve the function of the heart muscle.
On day one of the Masterclass, nine senior trainees in cardiac surgery learnt about minimally-invasive AVR surgery in the operating theatre at the James Cook University Hospital in Middlesbrough. The second day of the course moved to the Newcastle Surgical Training Centre at the Freeman Hospital where the surgeons gained hands-on experience of the surgical procedure.
The talented and experienced faculty included consultant cardiothoracic surgeons from James Cook University Hospital, Liverpool Heart and Chest Hospital, Royal Papworth Hospital, Blackpool Victoria Hospital and South Nuremberg Hospital in Germany.
The Course Director, Mr Enoch Akowuah, has become one of the most experienced keyhole heart surgeons in the UK. He travels widely both in the UK and abroad, training other surgeons in keyhole techniques for heart surgery.
This course was accredited by the Royal College of Surgeons of England.