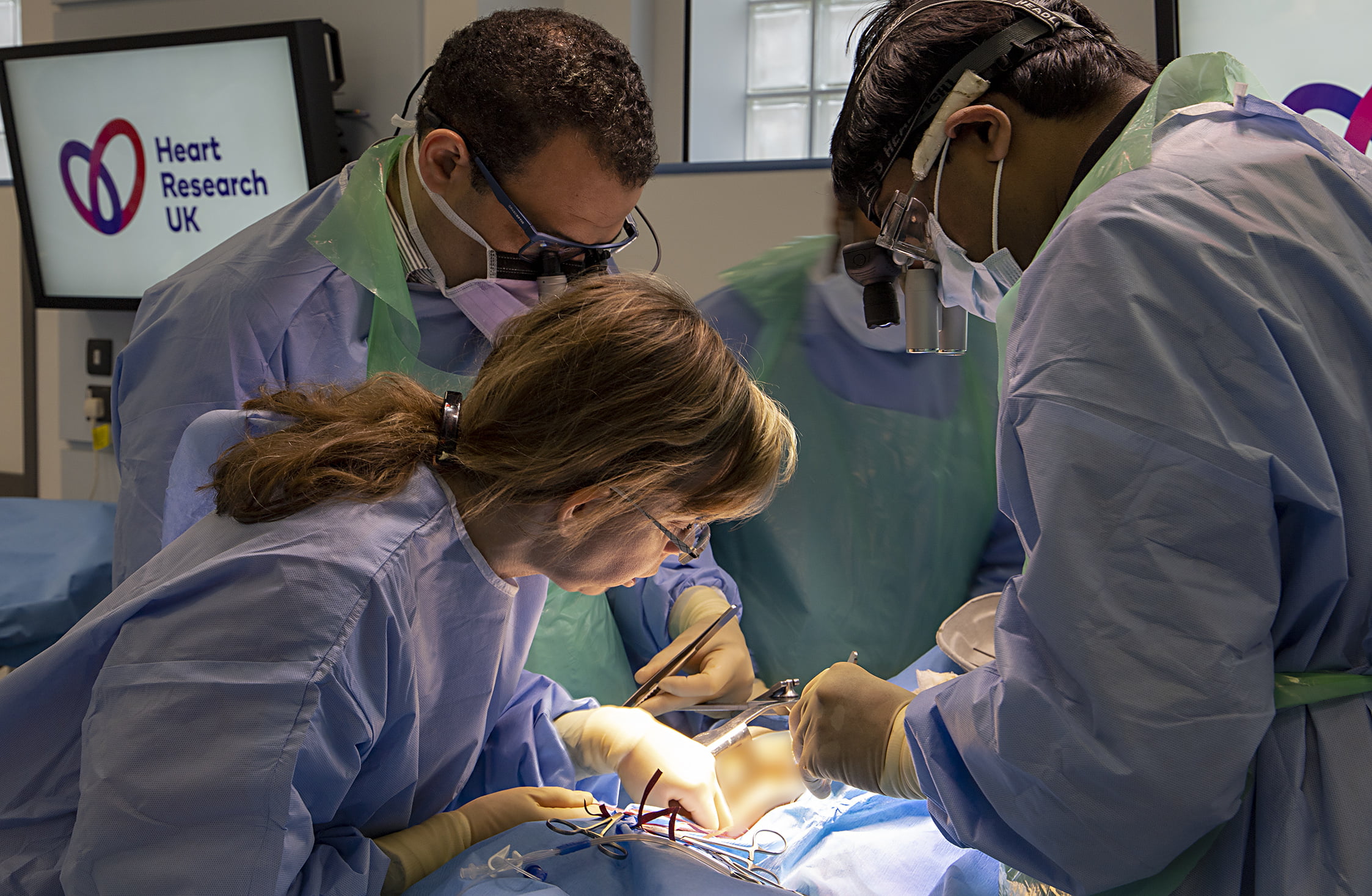 Surgery for Acute Aortic Dissection
Aortic surgery is a highly-specialised area and is difficult to train for because the operations are complex and the numbers of patients are small.
We were delighted to hold the seventh aortic surgery masterclass in November 2019 which was hosted by the Keele Anatomy and Surgical Training Centre (KASTC) at Keele University. The masterclass gave 15 cardiac surgeons from across the UK the unique opportunity to gain hands-on experience of aortic surgery, with one-to-one supervision by the expert faculty.
The course director, Miss Deborah Harrington, is part of a team of cardiac surgeons at Liverpool Heart and Chest Hospital which is recognised as one of the leading centres in aortic surgery in the UK. The faculty included talented and experienced consultant cardiac surgeons from Northern General Hospital, Liverpool Heart and Chest Hospital and Southampton General Hospital. We are indebted to the faculty for giving up their time to share their invaluable skills and expertise.
We would like to thank the Dujardin Family Charitable Fund, John Beckwith Charitable Trust and our Aortic Dissection Support Group for helping to fund this Masterclass.
This course was accredited by the Royal College of Surgeons of England.
So far, 98 surgeons from hospitals across the UK have received training at our aortic surgery masterclasses. We introduced aortic surgery masterclasses with the aim of improving the care of aortic patients and we hope that the new surgical skills learned will benefit patients across the country as more surgeons have the expertise to carry out these life-saving operations.