Project Title: On Your Side
Award – £9,073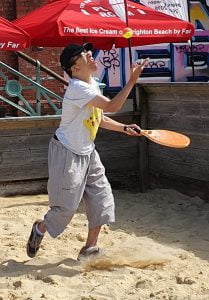 'On Your Side' aims to improve and promote the importance of heart health among adults with learning disabilities and/or autism across Brighton & Hove by supporting individuals to become more active and make positive, sustainable lifestyle changes.
This project Heart Research UK has chosen to award, will take a two-stage approach. The first stage will be to deliver workshops to engage and encourage participants to take part in activities. Everyone will be encouraged to set personal targets and any potential barriers that might prevent people from achieving their goals will be addressed. Diet and nutrition, weight management and general well-being support is also a large part of this project.
The second stage will be delivering a fun and dynamic sport and fitness programme which appeals and responds to participants' interests, abilities and needs. This may include football, tennis, cricket, swimming, and dance for fitness among others, all aiming to promote a healthy heart culture!
We are really excited about this project which will begin in April 2021, adhering to all Covid-19 regulations. We cannot wait to share updates and photos on our social media platforms.