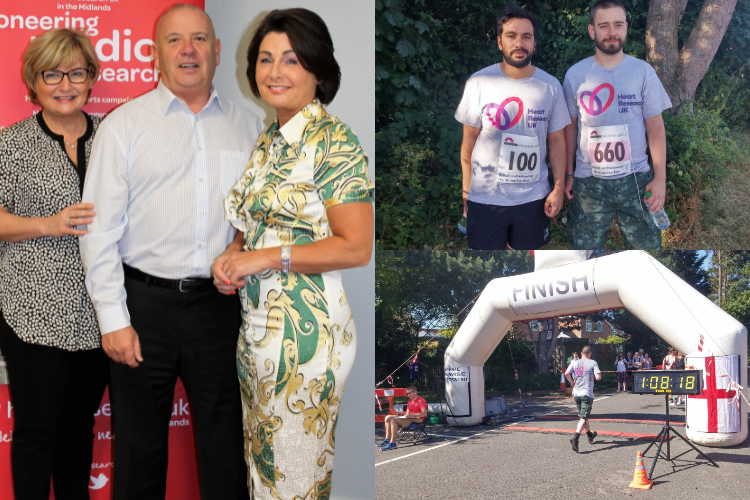 Supporters since 2016
Official Partner as of 2021
BMG Research was established in 1988 with the aim of delivering outstanding research to both the public and private sectors.
Today, BMG Research remain a leading independent business in the UK, working with their clients to build and deepen their understanding of changing and ever more complex markets, people and society.
How they are supporting us:
BMG Research have set a target to raise £35,000 for Heart Research UK Midlands by the end of their 35th anniversary in 2023. All money raised will go towards the June Wiseman Memorial Fund within Heart Research UK and will be used to fund a Masterclass creating a lasting legacy for June, a Director of BMG Research who sadly passed away in 2019.
Find out more here:
How we're supporting them:
HRUK Midlands will support BMG Research in developing fundraising ideas every step of the way.  With BMG offices Nationwide, our main aim in fundraising is always to ensure location doesn't prevent people having the opportunity to engage with us.
Regardless of the type of fundraising event, HRUK Midlands will provide hands on support such as help securing raffle prizes as well as providing charity branded t-shirts or balloons, collection boxes, banners, sponsor forms and we're always here to talk through any new and exciting ideas.
"BMG Research is thrilled to be supporting Heart Research UK and fundraising towards a Masterclass. Our fundraising is being undertaken in memory of June Wiseman, who was not only my much loved sister but an absolutely integral part of the company during her 25 year+ career with BMG.  June was a committed supporter of HRUK and believed passionately in the work that the charity does, especially in terms of research and sharing best practice into the prevention, treatment and cure of heart disease, and indeed improving the quality of life for people all around the UK. She would be proud to have a Masterclass funded in her memory, and I know she would encourage and support us all in reaching our ambitious fundraising goal."