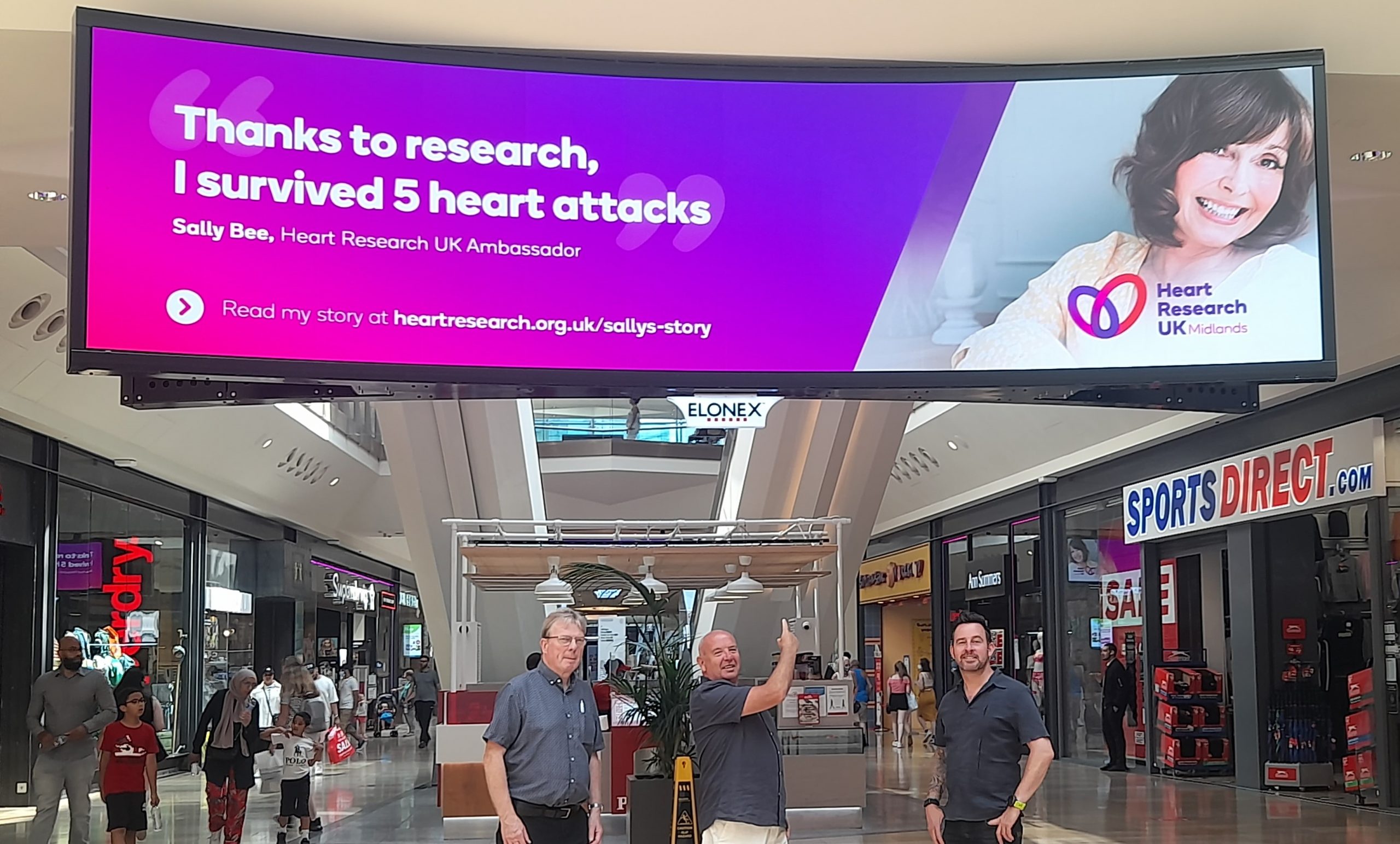 Partner since:
COTY 2020
Supporter since:
2015
Elonex have been supporting the charity with free advertising space on their digital screens around Birmingham and on the A38 Aston Express Way in and out of Birmingham. The A38 screen during the festive season can give around 1 million visitors a week the opportunity to see our advert.  This sort of advertising costs tens of thousands of pounds.
How they are supporting us:
We were delighted to be chosen as one of their charities of the year in 2020 with the partnership including over £150.000 of free advertising primarily for use on screens in the Midlands shopping malls and Motorways, M1 M5 M6 and the A38 Aston Express Way.  The partnership will also present opportunities to meet with many of their clients along with invitations to their social networking events.   Adam Stockton,  Managing Director said that there is also the opportunity to discuss the use of digital screens outside of the region once the Midlands area has been established.
How we're supporting them:
Funds raised through our partnership with Elonex will go towards a new Covid-19 Heart Research UK project.
'We have decided that now is the time to fully engage with Heart Research UK in the Midlands and hope that the benefits of being one of our partners will help to strengthen our objectives. We look forward to working with you and share your passion.'
Adam Stockton, Managing Director Elonex Digital Media