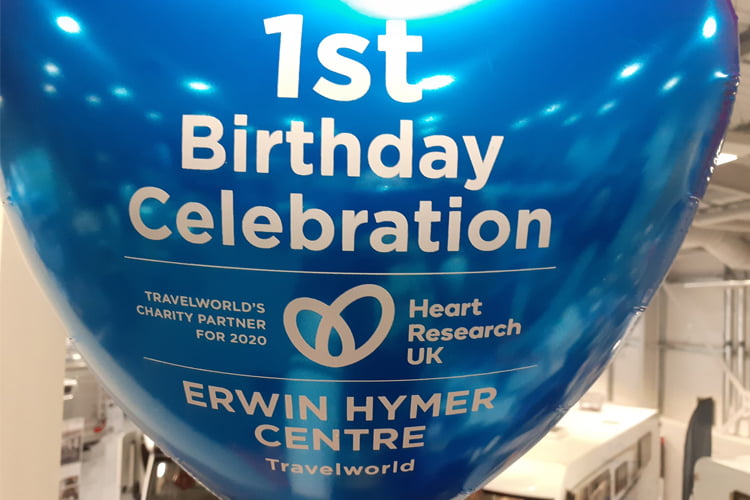 Erwin Hymer Centre Travelworld is a luxury motorhome dealership based in Stafford.
How they are supporting us:
Erwin Hymer Centre Travelworld have included us in some of their events, allowing us to showcase the charity, raise awareness and fundraise.
Our first major event was the centre's week-long, first birthday celebrations, where Sally Bee, TV Chef and HRUK Ambassador, helped to kickstart the event with two live cooking demonstrations, combined with a talk on health and wellbeing.
Erwin Hymer Centre Travelworld have also helped by donating raffle prizes including luxury cool boxes, a raft of camping goodies, and a break in one of their fabulous Motorhomes.
They are also looking at further engagement and opportunities for fundraising, throughout our partnership.
How we're supporting them:
We supported their event through PR and social media channels as well as sourcing raffle and tombola prizes, including signed Sally Bee recipe books and a holiday to Cyprus. As an ambassador for HRUK, Sally Bee was happy to lend her support to the event which attracted an audience from across the Midlands. This also helped generate interest, thanks to the local media coverage we managed to secure.
Sally Bee says: "It was a fantastic day and wonderful to meet such an enthusiastic audience as well as supporting HRUK Midlands again."
"We feel that Heart Research UK's cause is something that touches all of us and we have been delighted to support them."