Translational Research Project Grant
Dr Matthew Cauldwell, Chelsea and Westminster Hospital
Amount: £20,000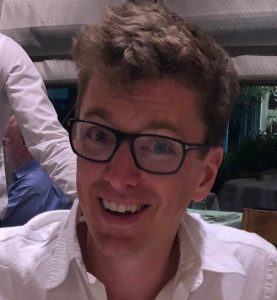 Heart disease is one of the single biggest cause of maternal death in the UK and cardiomyopathy, although rare, is often the cause. By collecting comprehensive data on cardiomyopathy during pregnancy, it is hoped that better counselling can be given to women, management during pregnancy and delivery improved, and outcomes for mothers and babies optimised.
Heart disease is one of the single biggest cause of maternal death in the UK and cardiomyopathy, although rare, is often the cause. Cardiomyopathy is a broad term covering several disorders that cause weakening of the heart muscle and affects around 1 in 500 people in the UK. Many women with cardiomyopathy go through pregnancy and birth with few problems but it can lead to complications for both mother and baby.
However, very little research has been done to look at pregnancy outcomes in women with cardiomyopathy which means there is a knowledge gap about the best way to manage these women. There is a lack of information on the best type of medication to treat heart failure during or after pregnancy, when to plan delivery of the baby and the how often heart scans should be done to test for signs of heart failure.
The UK Obstetric Surveillance System (UKOSS) collects data from all UK maternity units, enabling the study of rare disorders in pregnancy including incidence, management and outcomes. Using data collected through the UKOSS, Dr Cauldwell and his team aim to answer the following questions: –
What is the incidence of pregnancies affected by an underlying cardiomyopathy?
What are the outcomes for mothers and babies in pregnancies where the mother has an underlying cardiomyopathy and how do these differ according to the type of cardiomyopathy?
Do women with a known cardiomyopathy receive appropriate counselling before getting pregnant?
How are women with cardiomyopathy risk assessed during pregnancy for heart complications?
How many women in the UK with cardiomyopathy are managed with heart medications during pregnancy?
Are outcomes for women better or worse than current data would suggest?
If successful, the findings will help doctors, including obstetricians and cardiologists, to decide how women with cardiomyopathy should be cared for during their pregnancy and delivery. They may need to be managed by a specialist obstetric cardiac clinic throughout their pregnancy and deliver in a specialist unit, or it may be possible to manage women locally with some specialist input and guidance. Also, it is important to identify women who are likely to have a worse pregnancy outcome as they may ultimately be advised against pregnancy.
Women and their partners should have access to specialist counselling before pregnancy to discuss not only maternal outcomes, but also those of the baby. There is a lack of information about outcomes for babies, in particular whether babies are likely to be smaller at birth, be born prematurely and whether they might need to be admitted to the neonatal unit.