Novel and Emerging Technologies (NET) Grant
Prof Martin Thronhill, University of Sheffield
Amount: £33,832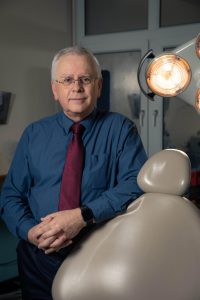 Summary: Infective endocarditis (IE) is a serious infection of the inner lining of the heart. It affects around one in 10,000 people every year in the UK and can be life-threatening. People with certain heart conditions are thought to be at increased risk of IE and this project assessed the risk of developing or dying from IE, in patients with different predisposing heart conditions. Patients with heart conditions are categorised as high, moderate or low risk of IE but there is a lack of evidence about the risk of IE in these patient groups.
Using a national database that records every hospital admission in England, Professor Thornhill identified patients admitted to hospital between 2000 and 2008 that had a diagnosis, or had a procedure, that could have put them at risk of developing IE. Patients were then followed until 2013 to see if they developed IE later and what the outcome was. The study, published in the European Heart Journal, showed that:
• Those at highest risk of developing or dying from IE are patients who have had IE before, and those with artificial or repaired heart valves
• The risk for those with congenital valve defects or acquired valve disease, previously considered only moderate-risk, was nearly as high
• Patients with certain repaired congenital heart conditions previously considered to be at high-risk of IE are actually at a much lower risk
• Patients who have had an electronic cardiovascular device inserted, such as a pacemaker or defibrillator, have a significantly increased risk of developing or dying from IE – this was not known before.
These important findings challenge the current grouping of patients into high, moderate or low risk of IE and may influence national and international guideline committees including NICE. The results may allow preventative treatments, such as antibiotics, to be targeted at individual patients, as well as helping with earlier diagnosis and better treatment for heart patients.