Translational Research Project Grant
Prof Giovanni Mann, King's College London
Amount: £149,557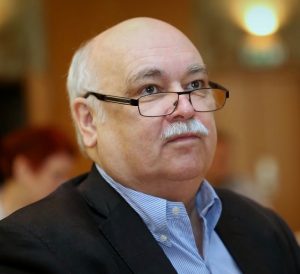 This project will measure the levels, distribution and movement of metals under different oxygen levels within coronary artery cells. In the future, this could help in the diagnosis and treatment of coronary heart disease.
Coronary heart disease (CHD) is the leading cause of death in the UK. It is due to a gradual narrowing of the coronary arteries which restricts the flow of blood and supply of oxygen to heart muscle. This can lead to abnormal heartbeats, angina and a heart attack. Treatment for CHD involves restoring the blood flow to the heart muscle with heart bypass surgery or angioplasty and stenting. The restored blood flow results in higher oxygen levels in the blood supplying the heart muscle and is called 'reperfusion'.
Metals, such as zinc, calcium, iron, copper and manganese are essential for the health of tissues and cells, and changes in the levels of these metals have been associated with CHD. Levels of these metals in the body are normally very low and new techniques for measuring low levels of metals are key to understanding the role of metals in health and heart disease. This project aims to provide the first 'metal fingerprints' in human coronary arteries.
Using a special oxygen-controlled workstation, Professor Mann and the team will carry out experiments with cells grown in the lab under different oxygen levels to mimic healthy hearts, as well as CHD and reperfusion. They will measure the levels and distribution of metals, focusing on zinc, and map them to different regions in coronary artery cells. If successful, the findings may help in the diagnosis and treatment of CHD in the future.