Translational Research Project Grant
Mr Enoch Akowuah, South Tees NHS Hospitals Foundation Trust
Amount: £147,572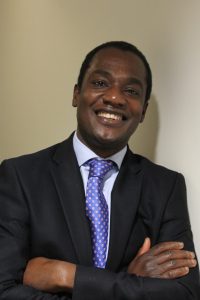 This project will test whether taking part in a 4-week 'pre-habilitation' exercise programme can improve the outcome of heart surgery in elderly patients.
In the UK, nearly 10,000 patients over the age of 75 undergo heart surgery every year. Many of these patients are elderly and frail and have other illnesses, which may affect how quickly they get better from their surgery. The 'waiting period', between the decision to have surgery and the actual operation is an opportunity to improve patients' fitness and optimise their health before the operation. There is some evidence that this may reduce complications after surgery and improve recovery by helping patients to get up and about sooner.
Mr Akowuah and his team have developed a short 4-week programme to improve exercise capacity, the strength of breathing muscles, and the ability to balance and not fall. This exercise programme is called 'pre-habilitation'.
They will test whether pre-habilitation benefits patients by improving the outcome of their heart surgery. The trial will involve 220 patients who will be randomly chosen to have either standard care or pre-habilitation before heart surgery. Patients will be tested for their ability to exercise, to breathe and to balance, at the beginning of the trial, before surgery and 12 weeks after surgery. The outcome of surgery will then be compared in the two groups.
This project aims to develop an effective, safe, and acceptable programme of pre-habilitation before heart surgery for patients over the age of 75. It is hoped that by improving fitness and health before surgery, pre-habilitation will improve the outcome of surgery in these patients.