Project Title: Millers Little Hearts
Award: £8,600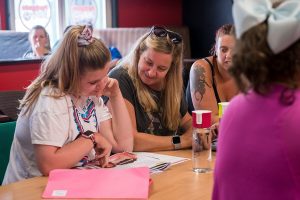 The 'Millers Little Hearts' project will aim to engage children up to age 11 who are classed as overweight or obese with health and activity sessions. It will run over six weeks and benefit around 500 local children, young people and families. 
Interactive workshops will explore the effects of food and drink on weight and health, followed by fun family activity sessions including rounders, team games, relays and Zumba. Multi-sport activity will be geared around minimal need for equipment and maximum fun factor with support to continue at home and at the local park. 
Children and families in Rotherham are expected to reduce excess weight, increase active minutes and benefit from a positive attitude towards health.