Project title: Power to Change
Award: £9,000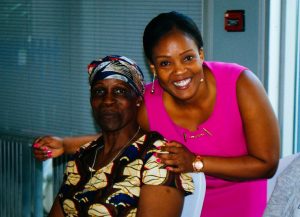 Power to Change was inspired by Locardia who moved over to the UK from South Africa with no education and went on to gain a degree in nutrition. Rich foods and obesity are a sign of wealth and success amongst Black African women. Through education, skills, practical cooking and fun fitness sessions, Power to Change has broken down these barriers and seen fantastic results. 
 The Darlington community are now talking about women who have gained confidence and look and feel good about themselves. Many of the ladies who were overweight lost weight. Some saw cholesterol levels reduce. Ladies have testified that they are sleeping well, eating better, have more energy and even their skin has improved. 
 Within the Black African community the woman is in charge of the household and does all the cooking, so sons and husbands have benefitted too. One lady's husband had his type 2 diabetes reversed. 
 The Healthy Heart message is clear: You have the Power to Change what you eat and how you live your life. Everyone, regardless of age, gender, ethnicity and beliefs can enjoy a healthier, happier, longer life.