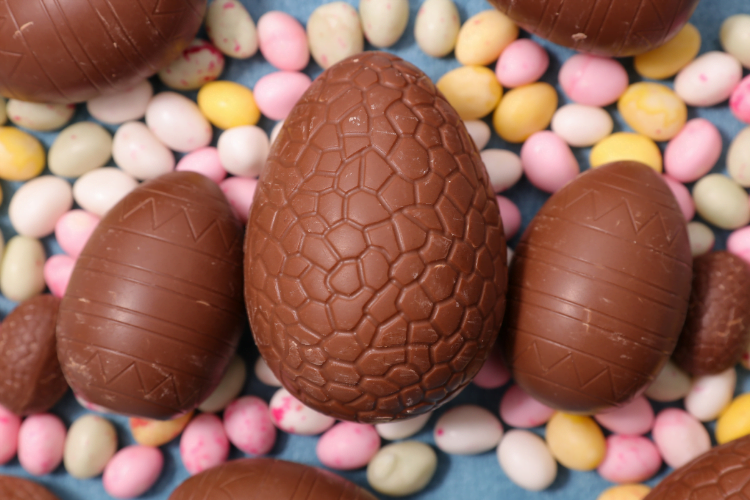 Food plays an important part in most people's Easter celebrations and it can be easy to over-indulge on chocolate eggs and other tasty treats over the long weekend. Chocolate is high in fat, saturated fat and sugar. Eating too much chocolate can lead to weight gain as well as increasing your risk of heart disease. It is OK to have some chocolate over the Easter break, but try to avoid having too much. We provide some tips for a healthier, guilt-free Easter.
A large Cadbury's dairy milk Easter egg (286g) contains 1,533 kilocalories (kcals), which is almost the entire daily energy requirement for a woman. It is recommended that women consume around 2000 kcals daily and men should aim for approximately 2,500 kcals each day. Check the nutrition label to see how many kcals are in your Easter egg. Some Easter eggs will display the number of kcals per 100 grams or per portion, rather than for the entire contents, so you may need to calculate it yourself.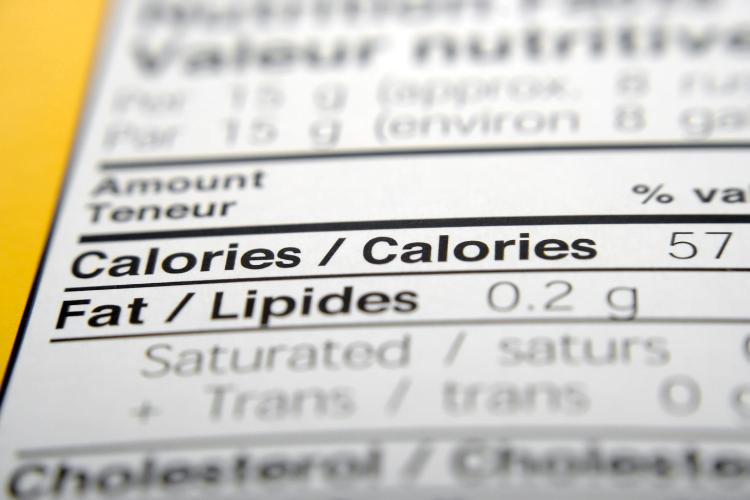 Avoid snacking on chocolate all day
Decide how much chocolate you are going to allow yourself to eat, and put the rest away, out of sight. Make sure you have plenty of healthy snack foods around, such as fruit and vegetable sticks, low-calorie yogurts and unsalted nuts to help you avoid reaching for the chocolate when you feel hungry.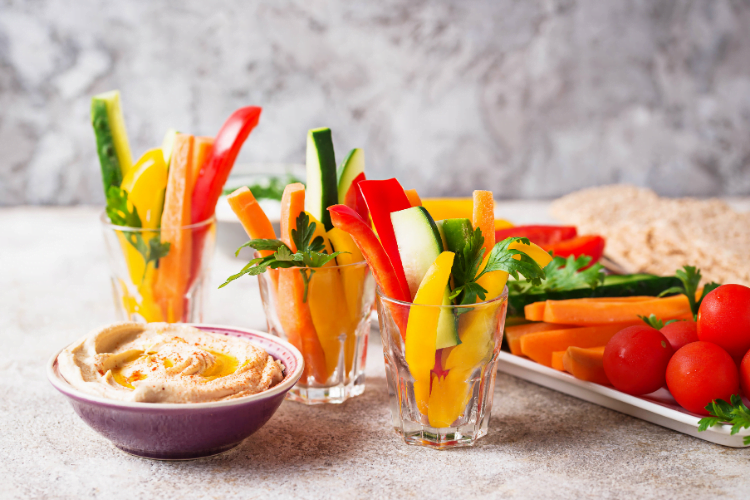 Buy smaller Easter eggs or non-edible gifts
If you are buying Easter eggs for other people, why not choose smaller sized chocolate eggs or switch to non-edible gifts, such as a toy, an egg cup or a bunch of flowers.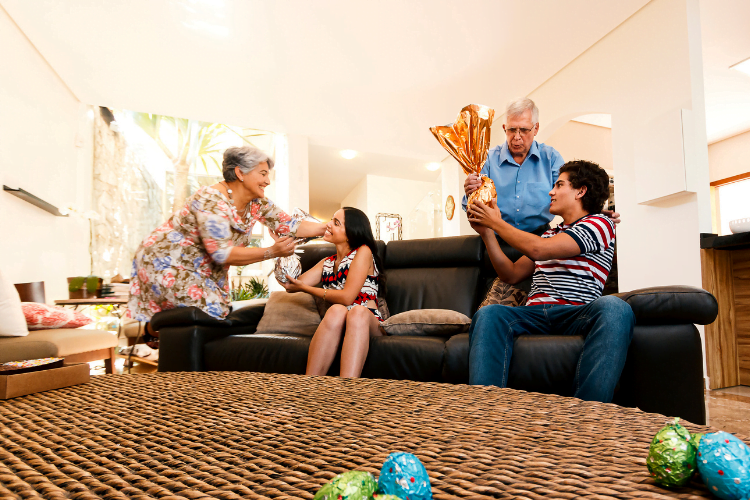 Head outdoors and step away from the chocolate!
Make the most of the Spring weather and get outdoors to burn off some of those extra calories from your Easter eggs. Going for a walk, run or bike ride can be a good way to shift your focus away from food. Remember to leave the chocolate at home!
If you have children, why not distract them from the chocolate by setting up some indoor or outdoor Easter games. You could get them hopping like Easter bunnies, doing an egg and spoon race or hunting around the garden for Easter toys.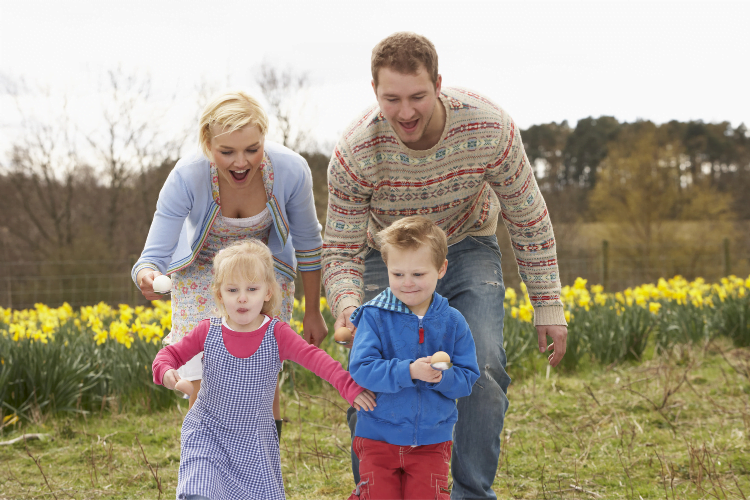 Melt the chocolate eggs to create healthier treats
Why not melt your chocolate eggs and mix them with wholegrain cereal, such as shredded wheat, to create Easter nests. Instead of topping the nests with mini eggs, why not add a strawberry or some blueberries. Alternatively, you could chop up some fruit, such as apples, pears, bananas and pineapple, and dip the fruit in melted chocolate.