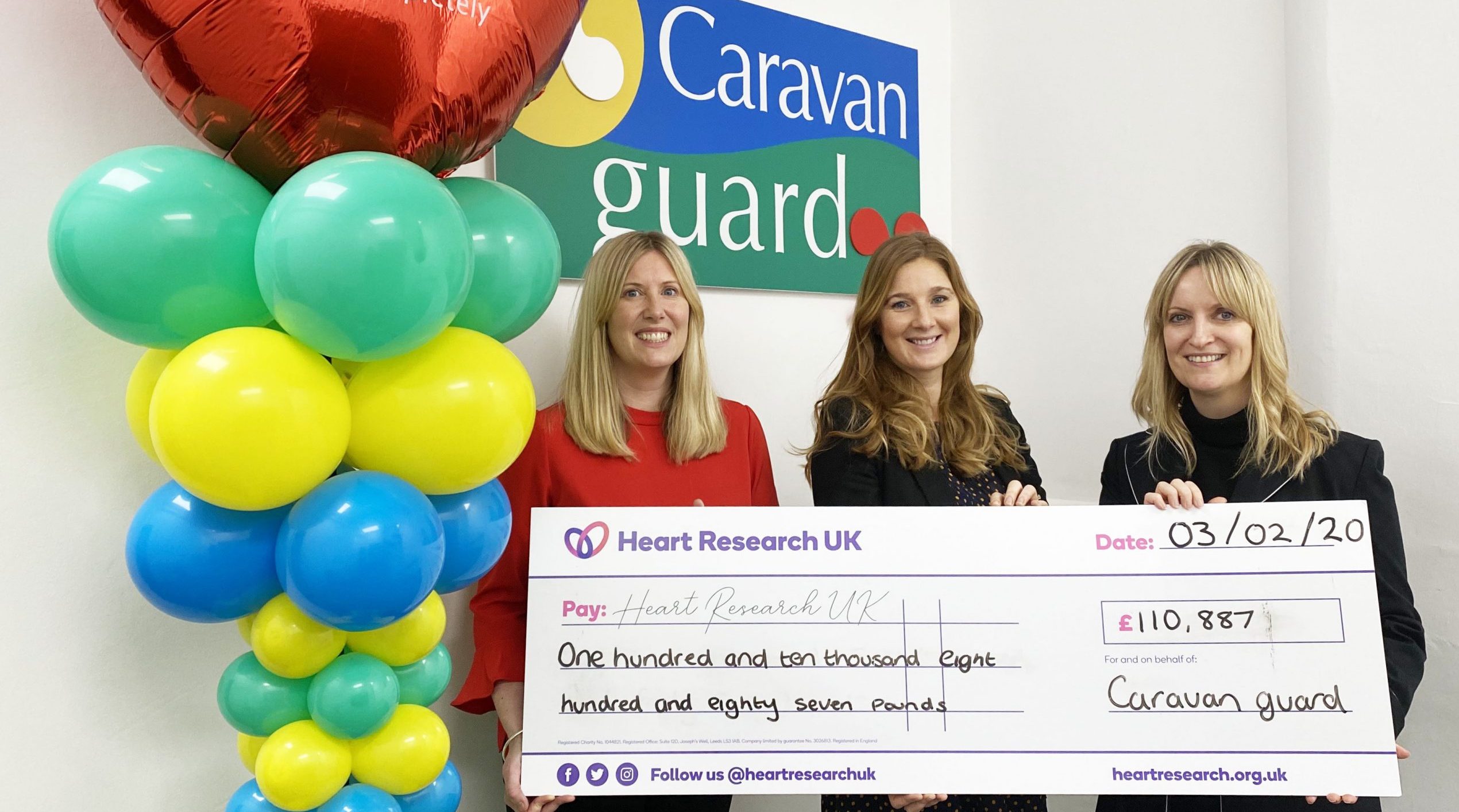 Heart Research UK's long standing corporate partner Caravan Guard have broken a major fundraising milestone, having now raised more than £110,000 for our pioneering research.
Caravan Guard, who specialise in insurance for caravans and motorhomes, introduced their Paperless Policies initiative 10 years ago, which sees them donate £1 to Heart Research UK each time a new caravan, campervan or motorhome insurance customer opts for their policy documents to be emailed rather than posted out.
Throughout 2019, Caravan Guard's Paperless Policies campaign and other fundraising efforts raised a hearty £17,645, pushing the total gifted in the last decade to an incredible £110,887.
Caravan Guard staff have also raised money by taking on challenges such as the Great North Run half marathon and running healthy heart events.
A "love yourself" event saw the charity deliver health and lifestyle checks and staff were encouraged to make 2020 the year to care completely about their health, as well as others.
Associate Director Laura Wilby presented Heart Research UK with a cheque for £17,645 during the Halifax-based company's healthy heart day.
"We're delighted to have raised so much money for such a great cause in 2019 and absolutely thrilled to have smashed through the £100,000 mark in the last decade," said Laura. "A big thank you to our customers too, who have chosen to go paperless so we can pass on all this money to help with the prevention, treatment and cure of heart disease."
Heart Research UK CEO, Kate Bratt-Farrar, said: "Over the last 10 years, we have been blown away time and again with the generosity of the Caravan Guard customers and staff. To have raised over £110,000 is a truly remarkable achievement, and we can't thank them enough.
"The money that Caravan Guard has raised will be used to benefit patients as soon as possible, funding life-saving research into the prevention, treatment and cure of heart disease."
To find out more about how your company can work with Heart Research UK to help us take on heart disease, click here.