Congenital Heart Disease and Heart Research UK

Heart Research UK's Physical Activity Toolkits empower clinicians, carers and patients with congenital heart disease (CHD) to utilise exercise safely to aid in their cardiac rehabilitation.
We are constantly updating and evolving our toolkits to ensure that they are as effective and useful as possible.
Visit our Congenital Heart Disease website
We have a dedicated website with information available for children, teens and adult patients, including information for parents and teachers.
You can also stay up to date with our latest news and order physical copies of the Physical Activity Toolkits via our order form on the website too.
Want to be part of shaping the next generation of
activity toolkits?
Take part in our 5 minute survey and let us know how the toolkits may have helped you, your family or your students.
To download our Physical Activity Toolkits, please click on the download buttons below and fill in your details.
If you would like to make an optional donation for use of these resources, you can do so by clicking on the 'Donate' button below.
Children's physical activity toolkit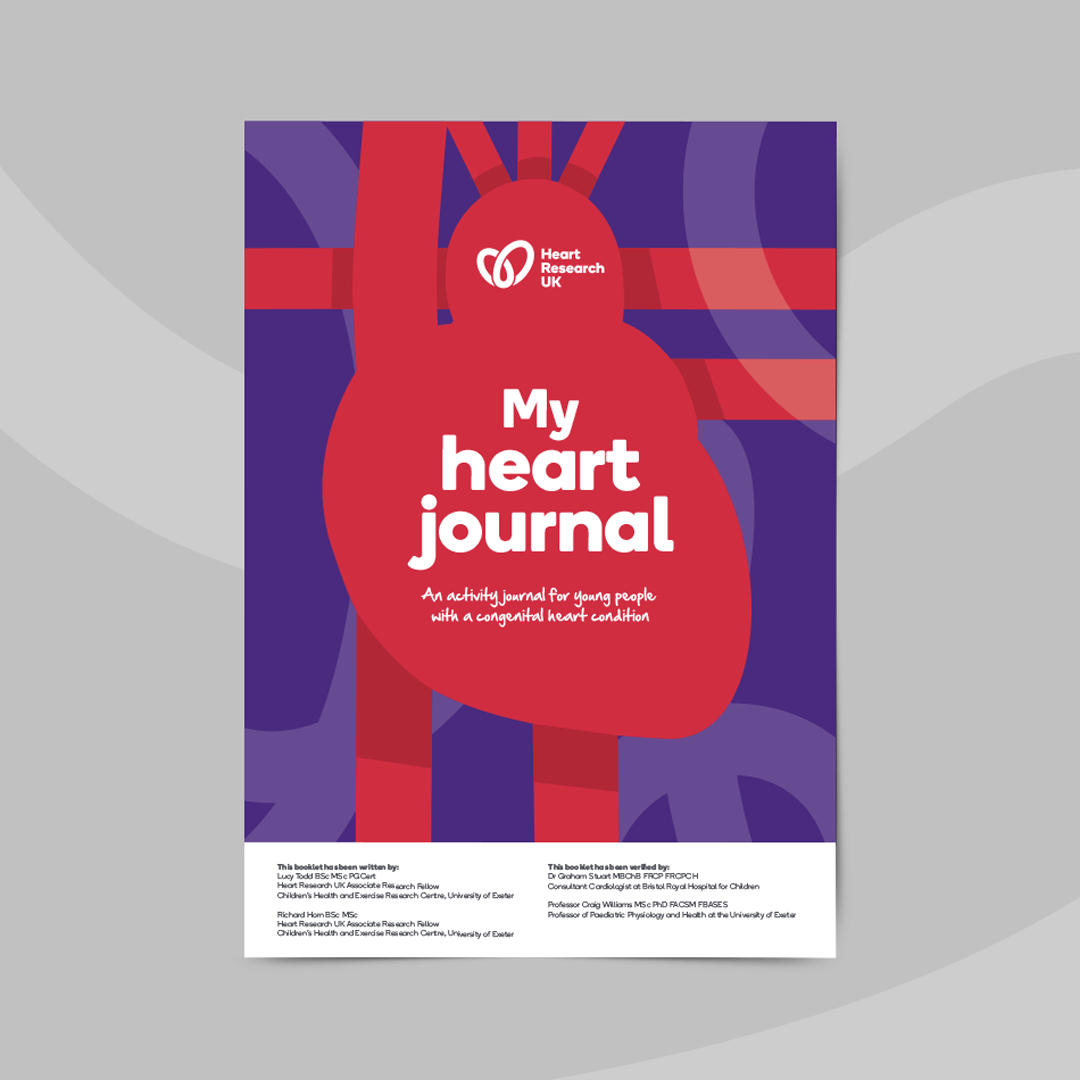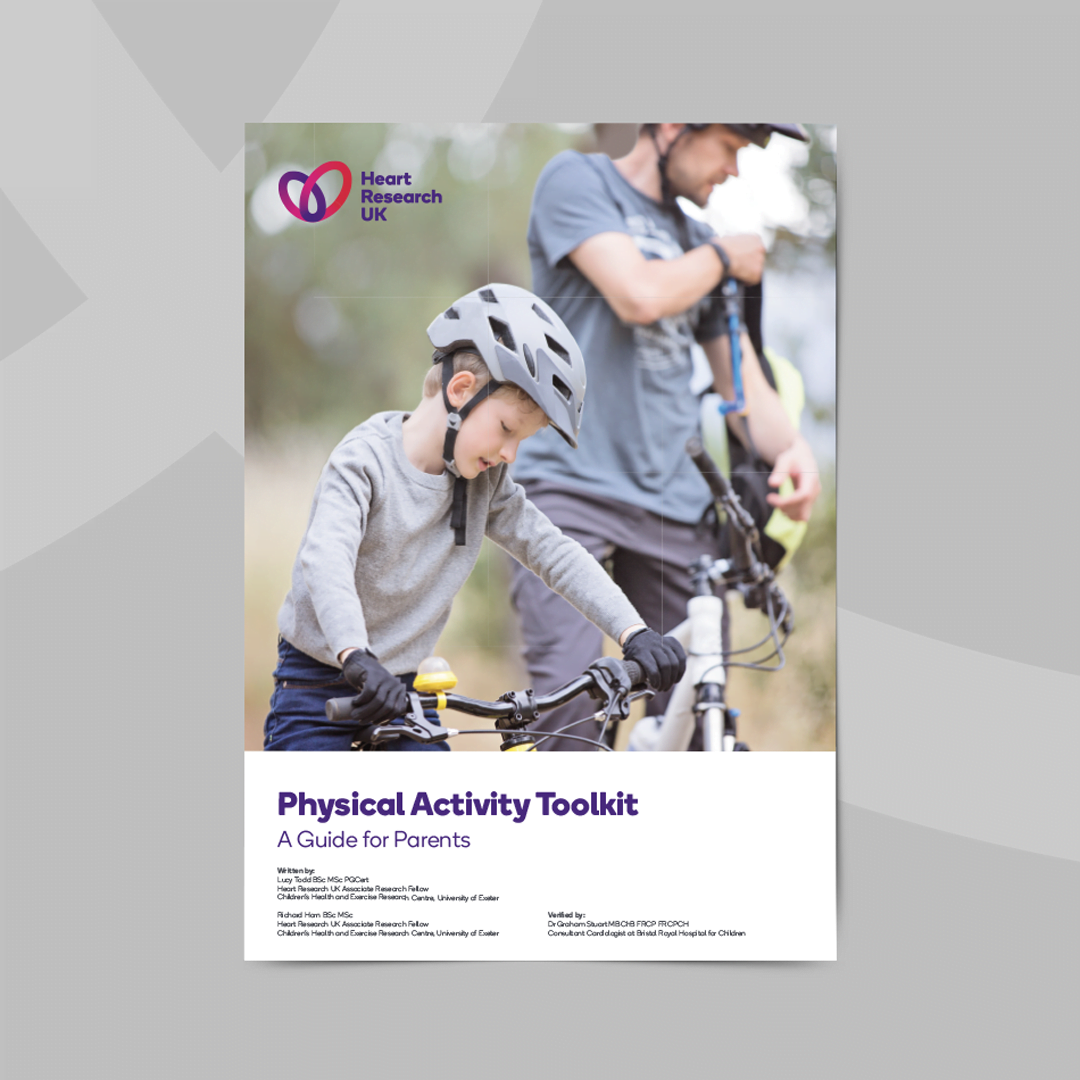 Teen and adult patients physical activity toolkit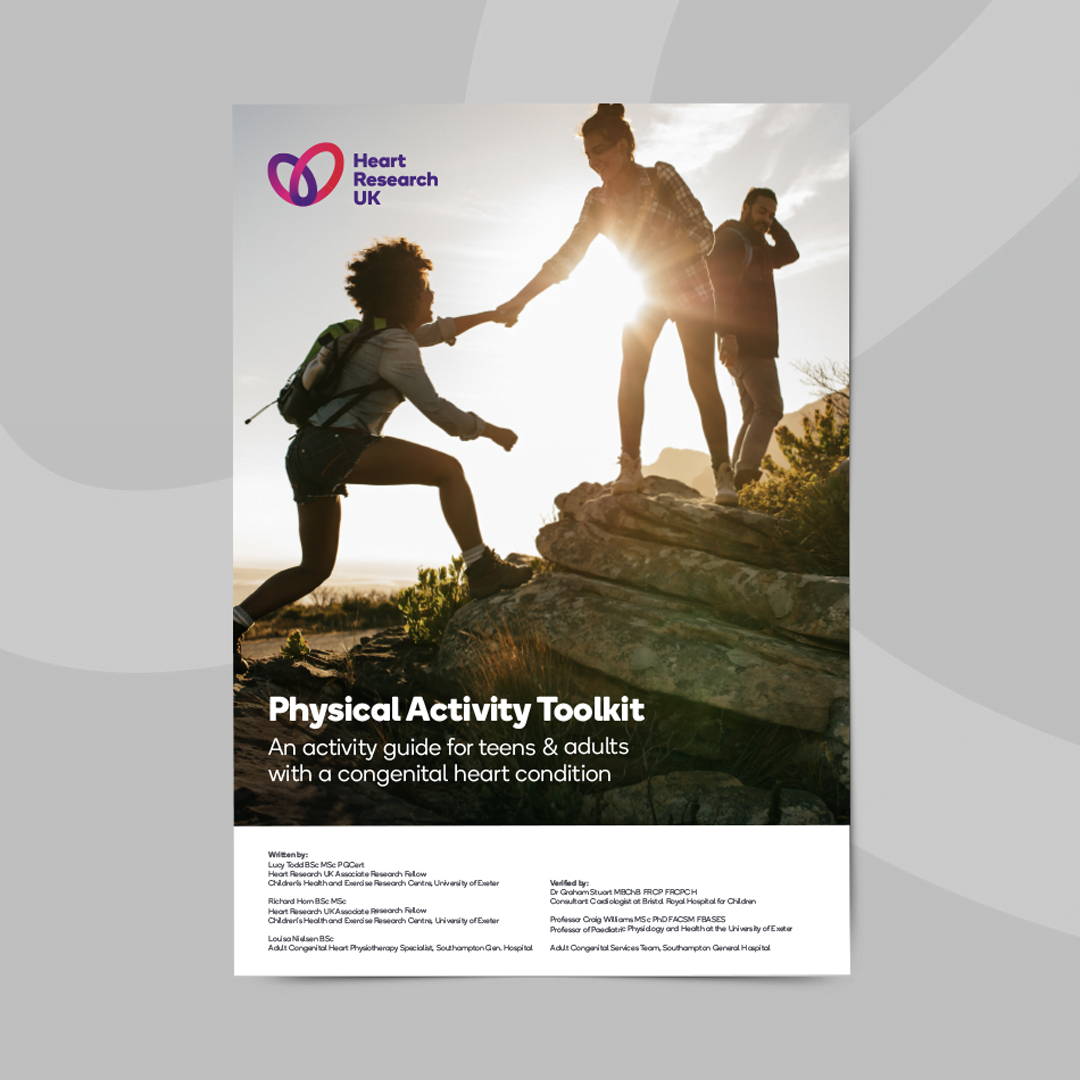 A guide for schools, teachers and sports clubs