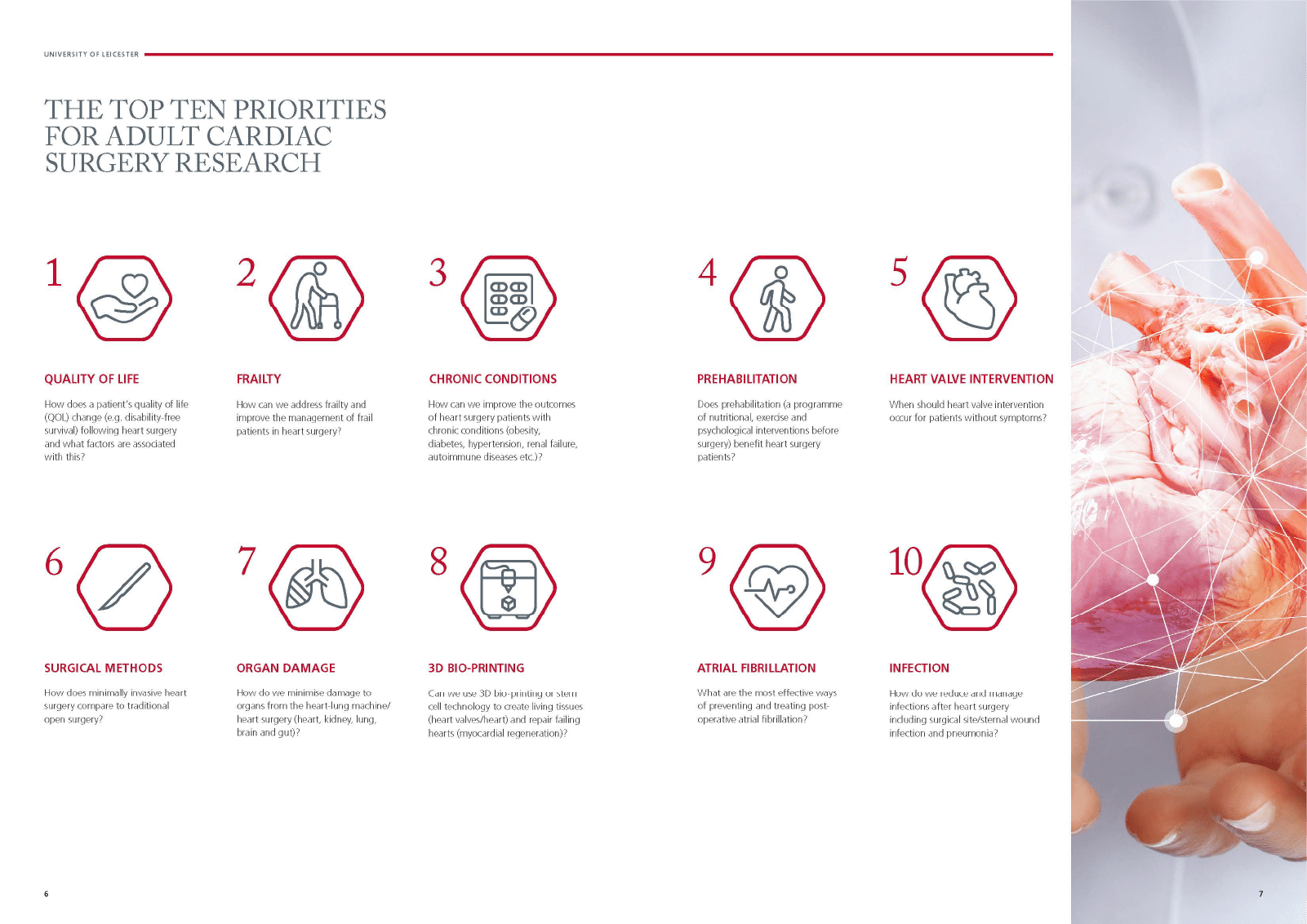 Answering questions about heart surgery through research.
The Heart Surgery Priority Setting Partnership (PSP), is a collaboration between the University of Leicester and the James Lind Alliance, funded by Heart Research UK.
The aim of the Heart Surgery PSP is to identify unanswered questions about adult cardiac surgery treatment from patient and clinical perspectives, and prioritise those that they agree are the most important. At the beginning of 2018, Heart Research UK awarded a grant of £80,000 for funding of key staff and resources to ensure the success of the PSP.
The first step was a national survey to collect questions about heart surgery from patients, carers, clinicians and researchers whether that be prevention of heart disease, diagnosis or treatment, and care of people undergoing heart surgery. This was followed by a second survey, launched at the SCTS annual meeting in London in March 2019, to prioritise the questions asked and help decide where research funds should be allocated. Finally, a workshop took place in July 2019 in Leicester, where patients, carers and clinicians prioritised the top 10 questions. You can see the top 10 research questions below.
The Heart Surgery PSP will help to decide where research funds should be allocated so we can ensure that research is relevant to people dealing with the issues surrounding heart surgery every day.