The 8th of March marks International Women's Day and we'd like to take the opportunity to highlight some of the amazing women working in heart research, whose projects we're funding
Professor Gillian Gray, University of Edinburgh
Gillian Gray is Professor of Cardiovascular Pharmacology at the University of Edinburgh. Her team discovered that a drug originally developed to treat obesity and diabetes also promotes repair of the heart after a heart attack and reduces the development of heart failure. The drug acts early after heart attack to prevent the spread of injury in the heart muscle and therefore has the potential to benefit many patients. The project we're funding is investigating the benefits of the drug over existing drugs to treat heart failure and is looking further into the effects the drug has on the heart.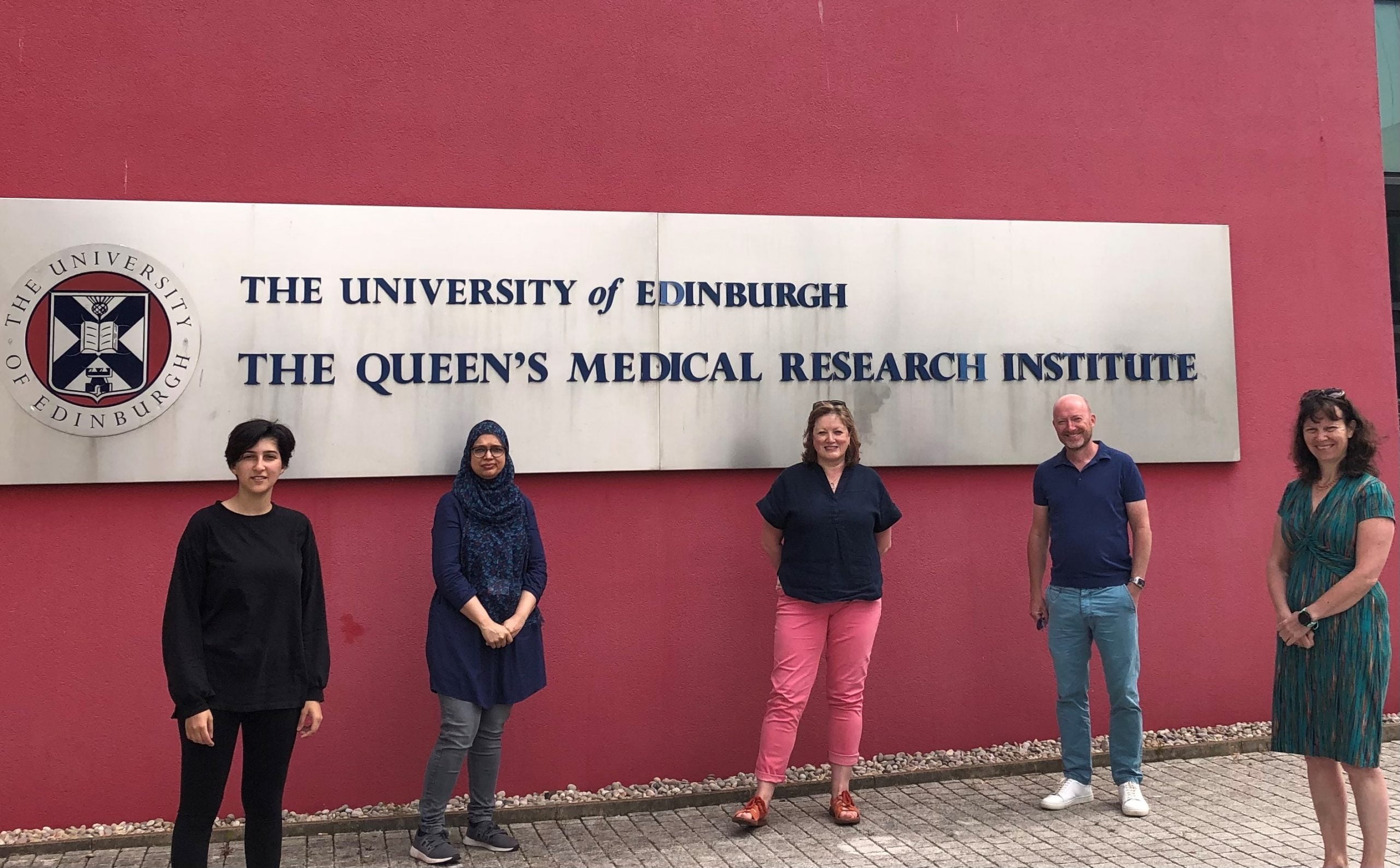 Dr Amrit Daffu-O'Reilly, University of Leeds
Dr Daffu-O'Reilly works at the University of Leeds as a Senior Researcher. Her research interest is in behaviour change to prevent and manage disease, reducing health inequalities and minority ethnic health. The research we're funding is exploring perceptions of langar (a holy food offering) among the Sikh community.
South Asian people living in the UK have up to a 50% higher risk of developing coronary heart disease compared to the general population, due to a variety of reasons. It has been suggested that a less than healthy diet and low physical activity levels are key contributors. In the place of worship in the Sikh community, the Gurdwara, a free meal is served, called langar, which tends to be high in calories.
Dr Daffu-O'Reilly and her team is working together with two Sikh Gurdwaras, with the long-term plan of developing a toolkit to make healthy changes and lead by example, locally, regionally, nationally and hopefully internationally as well.
Professor Georgina Ellison-Hughes, King's College
Professor of Regenerative Muscle Physiology Georgina Ellison-Hughes is aiming to eliminate so-called 'zombie' cells, which could alleviate age-related cardiac deterioration. Ageing is the greatest risk factor for many life-threatening disorders and the build-up of 'zombie' cells promotes ageing and age-related conditions including cardiovascular disease.
These cells refuse to die and release chemicals that can be harmful to nearby cells, eventually turning these into 'zombie' cells as well. Prof Ellison-Hughes is investigating whether a new group of drugs can eliminate and/or stop the harmful chemicals they produce. This can improve the survival and growth of heart muscle cells and their ability to repair the heart.
Prof Ellison-Hughes has also delivered a TEDx talk on rejuvenating a broken heart. The talk describes her research which led to the discovery that the adult heart is a self-renewing organ and can grow new heart cells.
Dr Anna Gavin, Queen's University Belfast
As the Founding Director of the Northern Ireland Cancer Registry, Dr Anna Gavin's project aims to establish a heart disease database for N. Ireland and link this with the cancer and stroke databases. The goal is to improve patient care and the outcomes for people in N. Ireland. Approximately 225,000 people are living with cardiovascular disease in N. Ireland, and it remains a major cause of death and disability. The linked databases should help scientists and doctors examine in more detail the trends in disease levels and the effects of prevention and treatments.