A charity working to support autistic people and people with learning disabilities across Gateshead and South Tyneside to become more heart healthy has received a £9,000 grant from charity Heart Research UK.
Your Voice Counts, a not-for-profit community group, works with people with autism, learning disabilities and people who are at risk of exclusion due to disability, illness or other challenges. The charity supports people to make connections, supporting them to have a voice and control over their own lives.
People with learning disabilities die approximately 14 to 18 years earlier than the rest of the population. One reason is the lack of accessible health information and guidance on how to make informed decisions about their lifestyle. Many of the people Your Voice Counts works with are financially struggling, which further increases the health inequalities they face. Through experience, the group has seen many of the people they support live on microwave meals, because they lack the knowledge or the skills to cook healthy meals on a budget.
Your Voice Counts has found that the people they support need encouragement from their peers and the opportunity to learn in a way that suits their needs.
This has informed their new project, 'Heart Life', funded by Heart Research UK, which consists of cooking classes and accessible workshops raising awareness of how to keep your heart healthy. The workshops are delivered by two peer educators with learning disabilities and/or autism, supported by a community connector. The sessions will be interactive, encouraging the participants to ask questions and share their own experiences. Everything to create an open space where people feel comfortable making their voice heard.
The organisation is even producing their own film, 'Top Tips for Heart Health', which includes accessible heart information and advice from the peer educators. It will capture the voices of the people who are taking part in the workshops.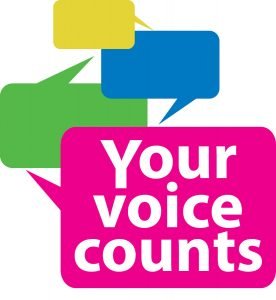 Lindsay Henderson, Head of Communities at Your Voice Counts, said:
'We exist because the people we work with often need support to be included, to have the same opportunities as the rest of society, and to improve their quality of life.
'We'd like to thank Heart Research UK for this funding which helps us in our aim to provide accessible health information to the people we support so that they can make informed decisions about their own hearts.'
Kate Bratt-Farrar, Chief Executive at Heart Research UK, said:
'We're delighted to be able to fund this vital project, which aims to give people with learning disabilities a greater understanding of how their lifestyle impacts their heart. We're hopeful this will empower and help them live happier, healthier and longer lives.'