Many of us here at Heart Research UK enjoy needlework, from making needlepoint cushions and cross-stitch pictures, to sewing clothes and crocheting scarves.
From this, our Stitch Appeal was born!
Right now, this is the perfect way to pass the time and also help us to continue raising vital funds.  It's something you can do from the comfort of your own home and is a great way to keep the kids entertained.  It's the ideal opportunity to start a new hobby, occupy your mind, or use up those scraps of fabric or wool you've kept in your craft stash, whilst helping us take on heart disease.
Do you also enjoy sewing, quilting, knitting toys or making bags? Do you run or attend a sewing club? Perhaps you have a favourite item you like to make. Could you make a few more items to help our appeal? We've had fun designing and making a few things and we'd like to share our patterns with you.
We know larger projects can take time, but perhaps you have some scrap fabric or leftover wool which you could use to make some smaller items. Our Stitch appeal fundraising pack is full of ideas, as well as a couple of patterns to get you started. We'll also be adding more patterns to our website for you to download on a regular basis.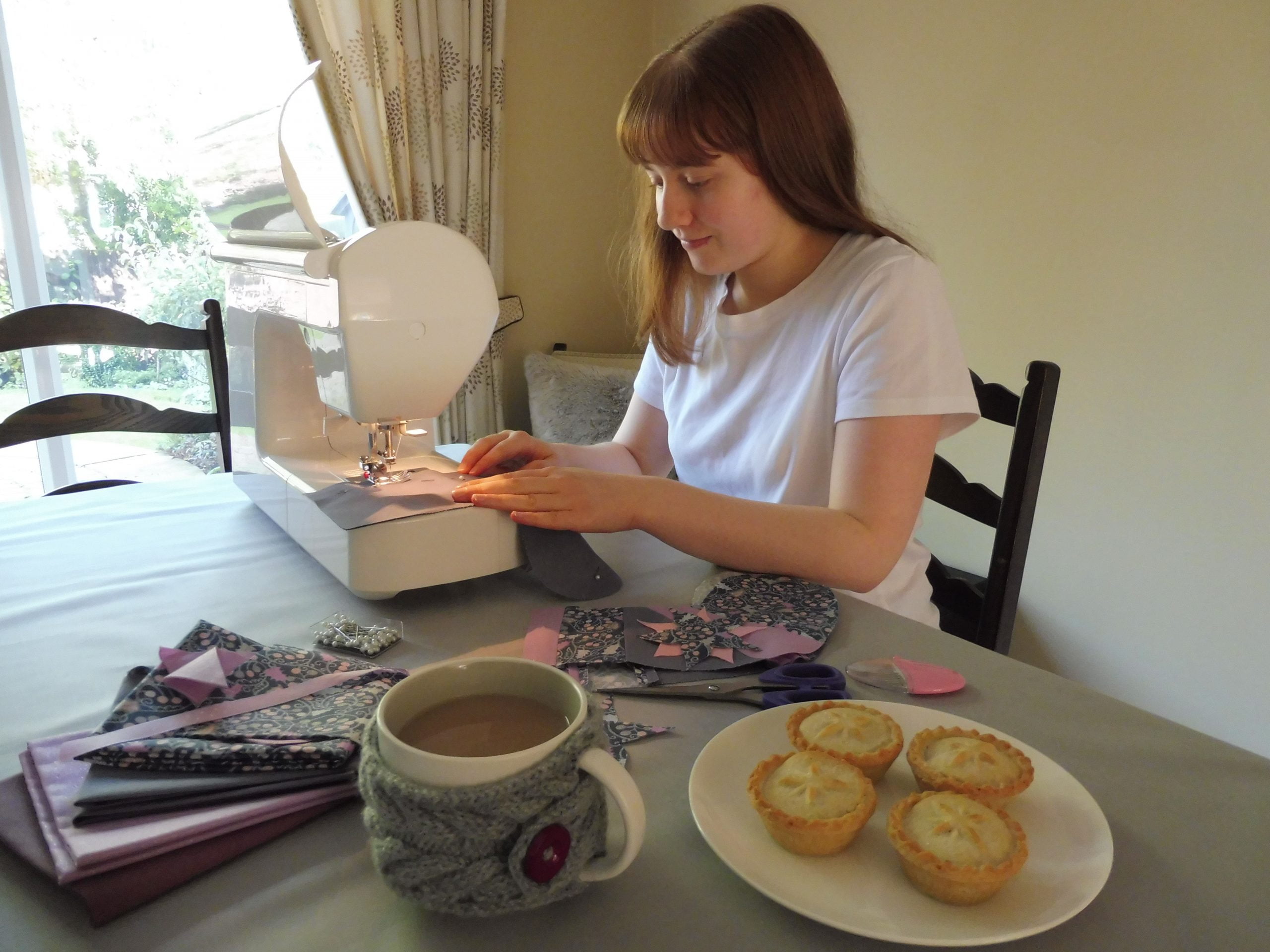 Hold your own fundraising event
There are many ways you could use your stitching skills to raise money. You could host a sewing themed coffee morning where everyone makes a donation to attend, or you could make items to sell at your local school fair, farmers' market or craft fair. Or perhaps you and your friends could use your skills to upcycle your old clothes and host a clothes swap (for a donation). You could even teach others your skills by setting up a sewing, quilting or knitting class and asking for a donation to attend. The possibilities are endless!