Aortic dissection is a rare but life-threatening condition where there is a tear in the inner wall of the aorta, the main artery in the body that carries blood from the heart to all organs.
Although considered a rare condition, aortic dissection kills more people in the UK each year than road traffic accidents. Half of patients arriving at A&E with the condition are initially misdiagnosed, and a third are actively treated for a different, incorrect diagnosis, often with fatal results. Patients with an aortic dissection need an urgent CT scan to confirm the diagnosis.
The new guidance on how to better diagnose the condition is welcomed by Aortic Dissection Awareness UK, who have been working to improve diagnosis of the condition through their 'THINK AORTA' campaign since 2017.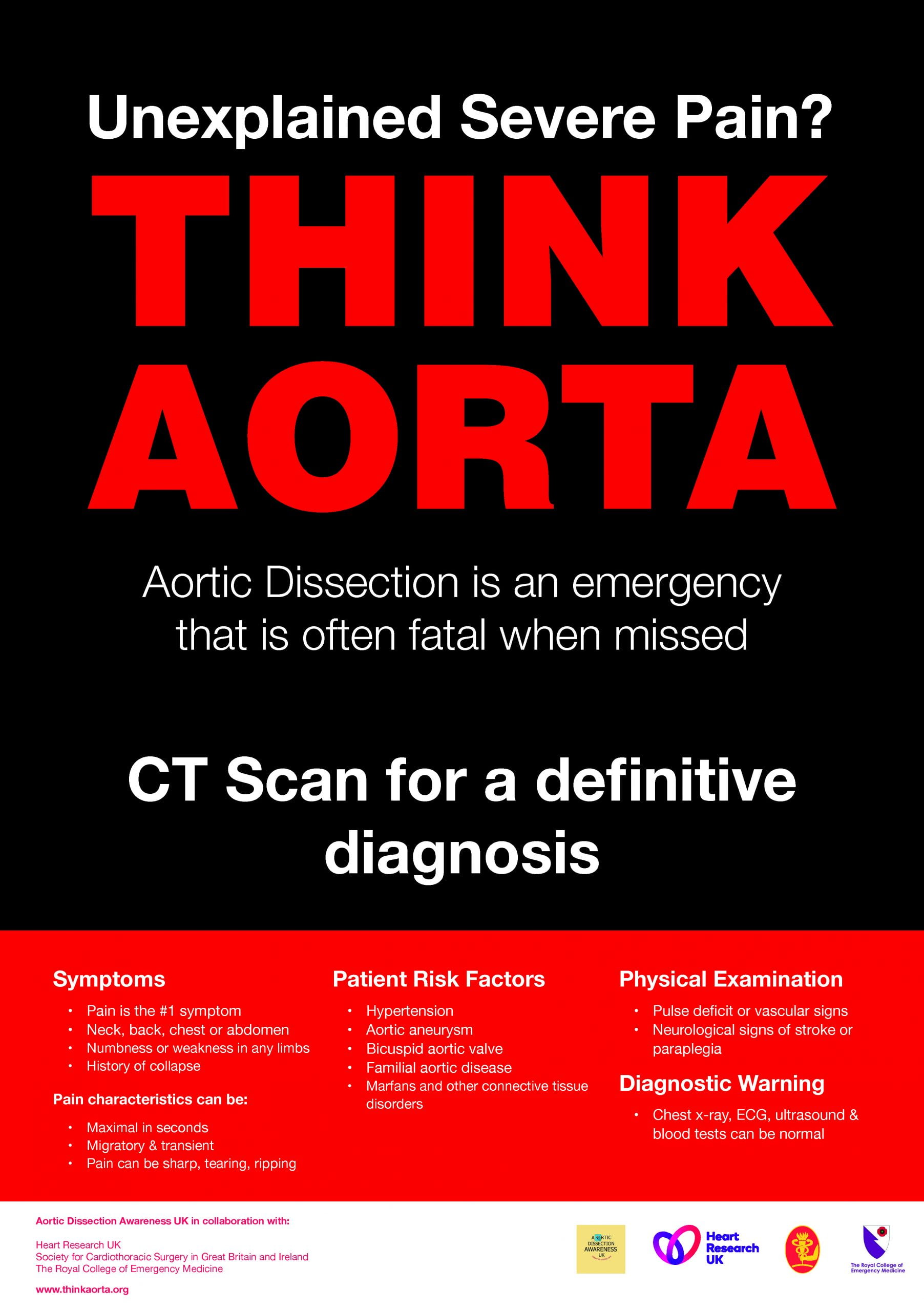 The patient-led campaign quickly attracted the support of the leading professional medical societies. In 2018, through funding from Heart Research UK, tubes of 'THINK AORTA' posters were delivered to every A&E department in the UK and Ireland.
During Patient Safety Awareness Week from 13-19th March, we want to join the national patient association in raising public awareness of aortic dissection and highlight the new national guidance on diagnosing the condition for the benefit of the medical profession, especially A&E staff and Radiologists.
Gareth Owens, Chair of Aortic Dissection Awareness UK & Ireland, says:
"To save lives in aortic dissection, doctors, nurses and paramedics simply need to learn to 'THINK AORTA', then do the CT scan and transfer the patient quickly to a specialist aortic centre for treatment."