A Wales community project supporting people with learning disabilities to become more heart healthy has received a £9,000 grant from Heart Research UK.
The last two years have been particularly hard on people with learning disabilities, with many having to shield due to their vulnerability to COVID-19. A lot of people have struggled with reduced daily activities and lack of routine, and this has resulted in many becoming increasingly unfit and struggling to resume their fitness routine.
This inspired grantees Innovate Trust to develop an award-winning app that enabled people with learning disabilities to stay in touch with each other and participate in online activities. The organisation was also first in providing a supported living service in the UK when they opened their first home in 1974 in Ruthin Gardens, Cardiff.
They've now received a Healthy Heart grant for their new programme 'Move It', starting in May. The aim will be to build the participants' physical and mental wellbeing through both online and in-person activities. This will enable the programme to reach a wide range of people, including those who cannot attend in person due to medical reasons, lack of confidence or transport issues. Those at risk of loneliness or isolation will be particularly encouraged to join the programme.
Apart from the physical activities, the programme will also provide lessons in cooking healthy meals and the importance of maintaining a healthy diet.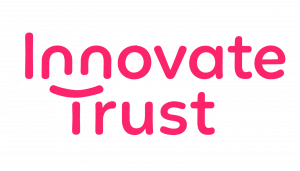 Lisa French, Participation Manager at Innovate Trust, said:
'Innovate Trust are working to enable people with learning disabilities to live an independent, active and valued life within their community. In this programme, we're hoping the participants will discover a new physical activity that they enjoy and that they'll expand their social networks by making new friends.'
Kate Bratt-Farrar, Chief Executive at Heart Research UK, said:
'This project is a perfect example of what we want to achieve with our Healthy Heart Grants – supporting a community in making new connections and heart healthy choices.
'We're proud to be funding Innovate Trust in their aim of helping people with learning disabilities improve their mental and physical health.'