Eating Better
The good news is, looking at your food choices can have a huge impact and help you make those first steps to reduce your risk.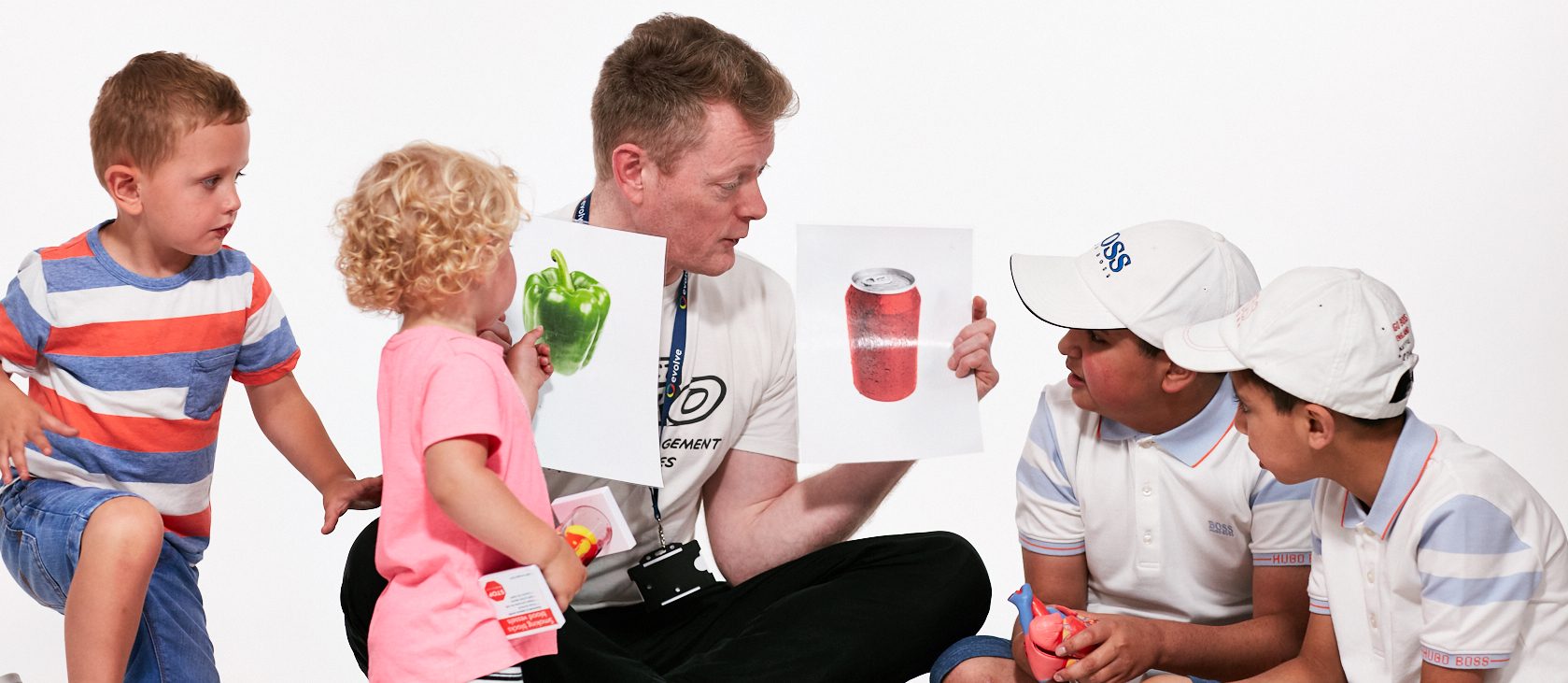 What should I eat? 
The Eatwell guide shows how to maintain a healthy balanced diet, by showing how much of what we eat should come from each food group. 
Try to get the balance right over a day or week, it doesn't need to be at every meal.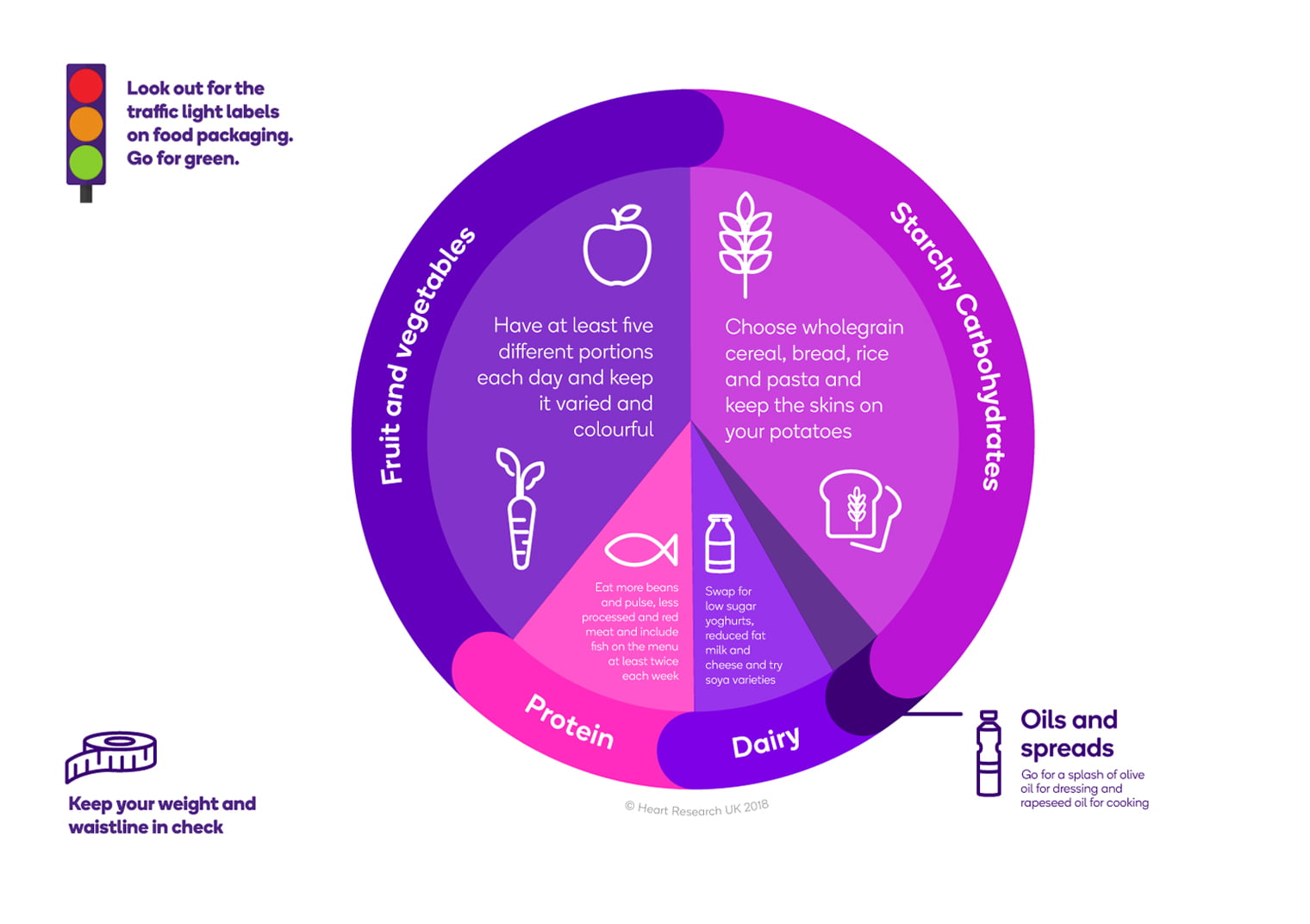 What do the traffic light labels mean?
The traffic light system gives calorie information and shows whether the item is high or low in fat, saturated fat, sugar and salt. The information also tells you the Reference Intake (RI) of the item – what percentage of your daily reference intake the item is. 
Here are some examples of traffic light labels and how you might use them:
Red shows you at a glance that the food you are thinking of buying is high in fat, saturated fat, sugars or salt. Be mindful of portion sizes and try to eat them less often. 
Amber foods need a little caution when choosing. If the label is amber for fat but contains oily fish or is amber for sugars but contains a lot of fruit, it may still be a healthy choice. It's best to check for hidden fats and sugars on the ingredients list. 
Green lets you know that the food you are thinking of buying is a healthier choice. Try to choose these most often and if there are a mixture of colours on the label, try and go for more greens.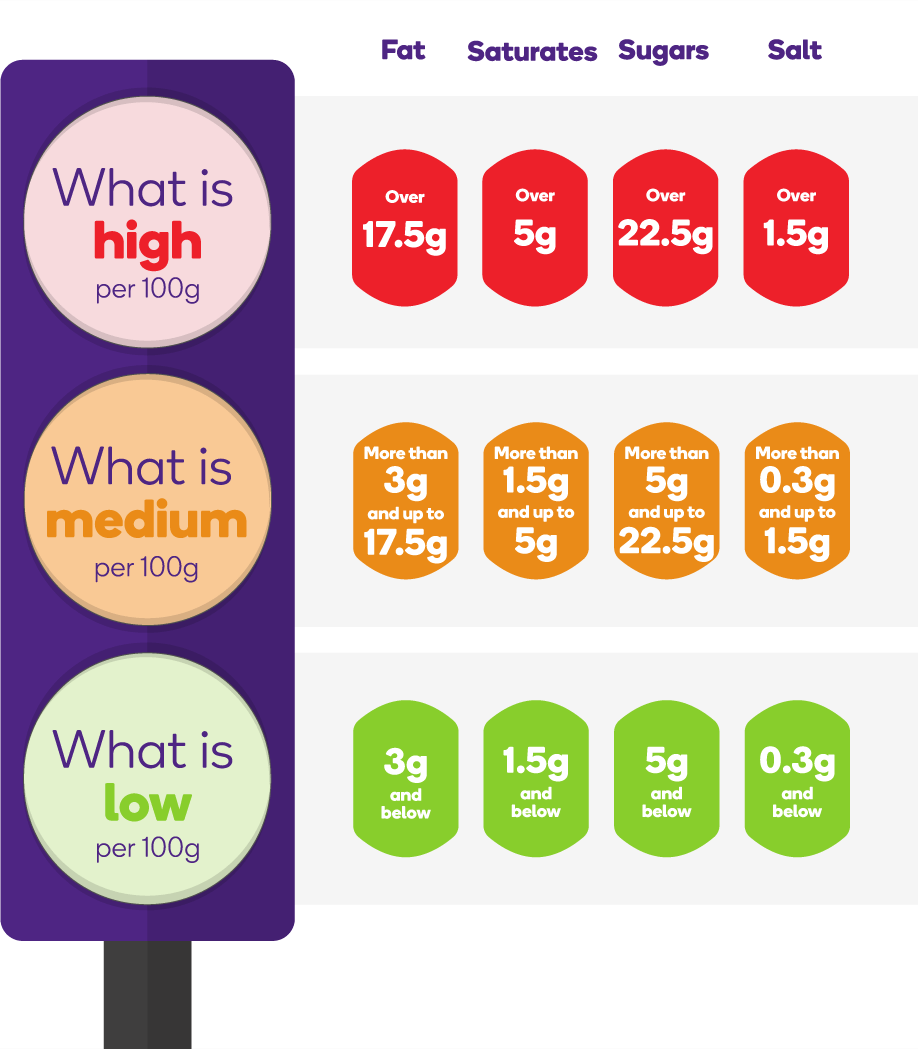 Sign up to receive our Healthy Tip
Eating better isn't just about watching calories, it's about making sure you are eating the right type of foods and in the right portion sizes.
We can't do this without you
Through pioneering research and accessible education, Heart Research UK aims to reduce the number of people developing and dying from heart disease, while improving and extending the lives of those affected.
As a charity, we can only do this with your help.
People with certain types of heart disease have a higher risk of developing serious complications from Covid-19 and there is evidence that the virus can cause damage to the heart.
We must continue to do all we can to prevent and treat heart disease.
To help us fund more research and education, please make a small donation to help ensure we can continue our work, now and in the future.