Project title: Corkerhill Healthy Hearts Programme
Region: Glasgow, Scotland
Award amount: £9,642.60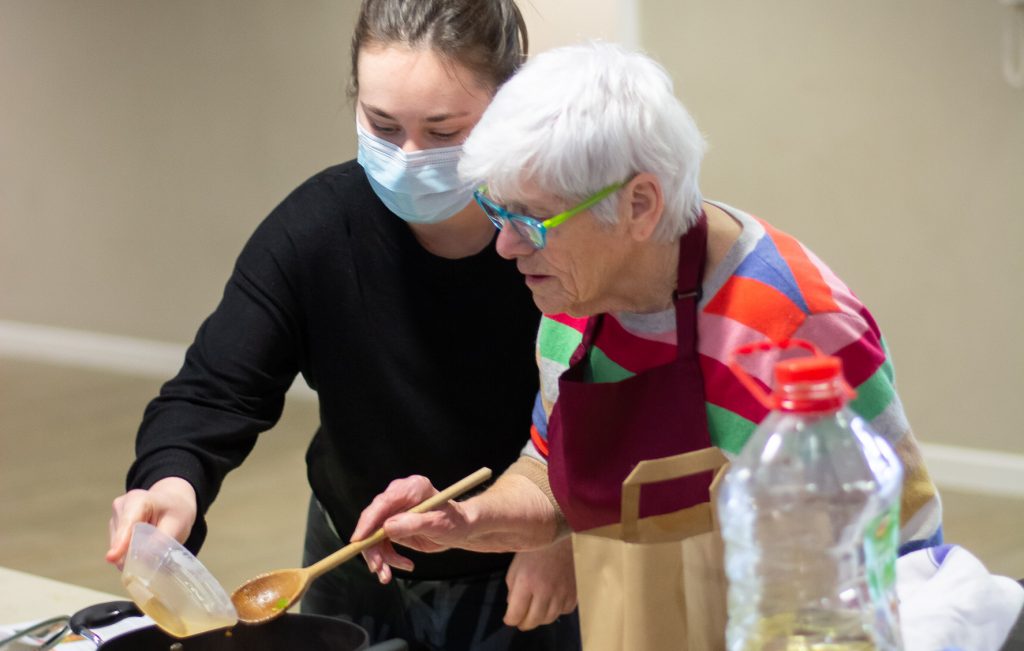 The Problem
Heart disease is a major cause of death and disability in Scotland, with people living in the most deprived areas at far greater risk. This project targets residents in some of the most deprived parts of Corkerhill who are at risk of developing cardiovascular disease (CVD).
The Project
This new programme by Nutrition Scotland, in partnership with Pollok United, consists of cooking and nutrition classes which focus on addressing risk factors for CVD. The programme will be delivered weekly and will include six sessions per course, with multiple courses running over the course of the year to target different audiences. Group members will learn about a different nutritional topic each week, culminating in them cooking a heart healthy meal together.
Digital resources will also be created, expanding the reach of this project. These will include a series of educational videos covering risk factors for CVD such as high blood pressure, high cholesterol, and diabetes, and will contain advice on simple lifestyle changes those individuals can make to reduce their risk of CVD.
The Benefits
Susanne Fletcher, Nutritionist and CEO of Nutrition Scotland, said: "Bringing people to together with food and signposting people to other services will be our priority. We hope the social connection and group learning will help motivate individuals that may be struggling with their mental and/or physical health and are at increased risk of developing CVD."
We are looking forward to reporting on the difference this project makes to group members.
Watch the project in action