With Heart Research UK's anonymous heART project in full swing, we would like everyone involved to get the most out of the auction and come away with a piece of art they will truly love. Choosing art for your home can be difficult; it is an investment and something you will look at every day.
Here are a few tips to keep in mind and questions to ask yourself when choosing art for your home.
Does the art speak to you?
Art is subjective and a piece which connects with someone else might not connect with you. To find art that speaks to you, it is important to ask yourself, how does the art make you feel? Has it sparked a thought or feeling inside you? Do you think the artwork reflects your personality and interests? If you find a piece which ticks these boxes, it will be a good investment.
Do you think it's beautiful?
While some people might only buy meaningful art, having art in your house which is merely beautiful should not be downplayed. You will look at the art in your house every day and hopefully it will stay with you forever therefore it is really important that you think it's visually pleasing.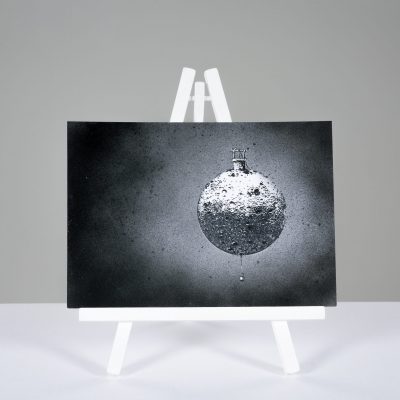 Does it make you feel inspired?
Art has the power to uplift our mood, motivate us and help us to feel inspired and creative. The art in your house should be capable of this. Decorate your kitchen with art that makes you smile and motivates you in the morning. Similarly, fill your home study with art that motivates you, reduces stress and keeps you inspired.
Seek out unique pieces
Though it can be practical and more affordable to buy mass-produced prints, there's nothing like being the sole owner of an original art piece that can be handed down for generations to come. This will be easily achievable at the #anonartproject auction where all of the almost 500 pieces of art are unique and one-of-a-kind.
Think about location
The type of art you select for your house can vary depending on what room it is intended for.
Most of us tend to feel a lot of pressure choosing art for the living room as it is where most of your guests will spend time. The key is to choose a piece you love, which speaks to you and that displays your personality and interests to visitors.
When choosing art for the bedroom, remember that it is a room for relaxation and the artwork should reflect that. Perhaps look at art with soothing colours and tones.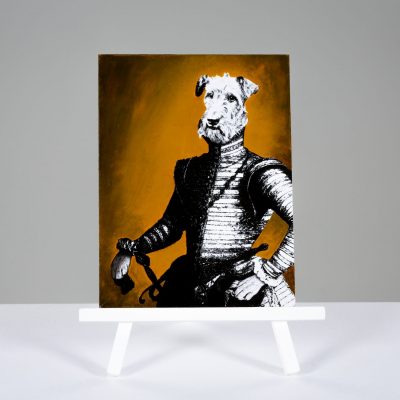 Trust your gut instinct
If your heart leaps at the sight of a piece, don't hesitate too long or you could miss out on it. If your connection with a piece of art is instant, you may regret not acting upon it soon enough.
Consider the colour scheme
While traditional perspectives may advise matching artwork to the colour scheme of your home, this doesn't always create the best visual effect. More modern approaches suggest avoiding matching your art to the room. Instead, contrast and complement the space with art to create more of a statement and prevent the colour from getting lost.
Don't worry about what others may think
While you hope your guests will feel similarly inspired by your choice in artwork, ultimately you want to fill your house with art that speaks to you. Your home is an extension of yourself and should represent who you are so don't let the opinions of others prevent you from buying art that you adore.
Don't be afraid to make a mistake.
Try not to let the pressure of finding the right art for your home put you off. If you have artwork that you like it will work anywhere.